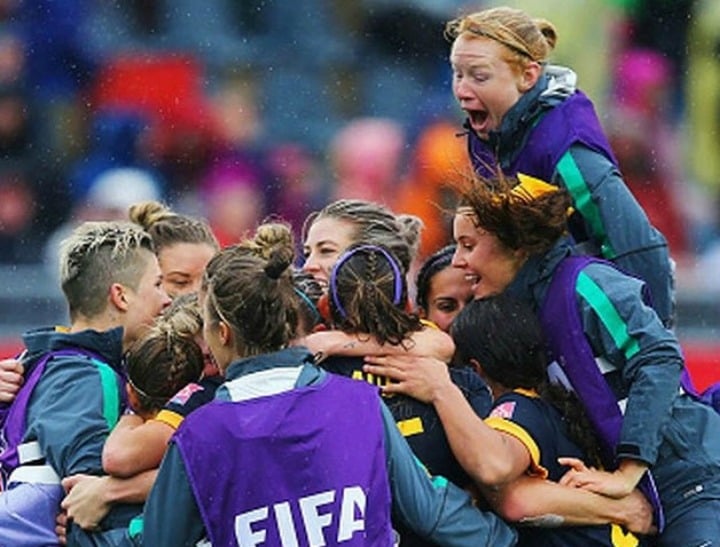 Make sure you set an early alarm for Sunday morning.
The Australian soccer team has made it into the quarter finals for the FIFA world cup. It's the first time in Australia's footballing history that we have ever made it this far. It is a record breaking game and should be one that every Australian drags their butts out of bed for.
Oh and just in case you missed it – it's the women who have achieved this glorious feat (the blokes have never made it this far).
Make sure you set your alarm clocks for 5:30am on Sunday – or just stay up if you're already out – so you can get to a TV because that's when the Westfield Matildas will be kicking off for Australia's first ever FIFA world cup quarter final game in Edmonton.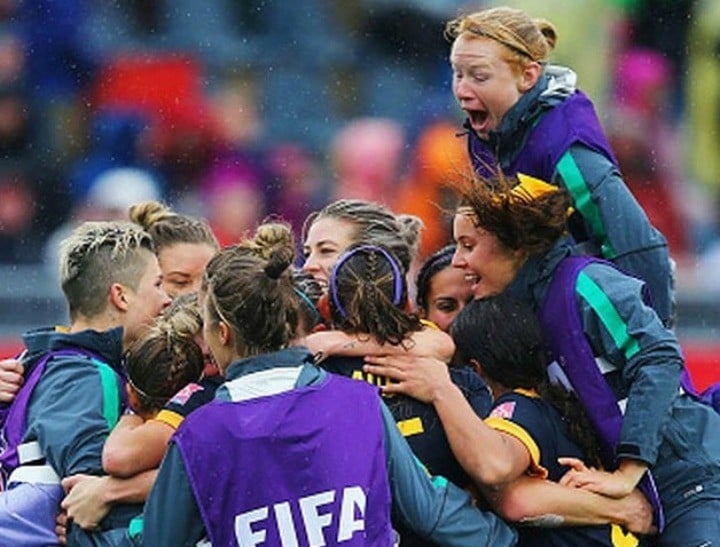 It's really not hard – you get your phone, you set an alarm, when you hear it * bleep * you roll out of bed bleary eyed, you get to a TV and you watch. Hopefully you watch Australia defeat their next opponents – Japan – to make it to the semis.
For more on the Women's World Cup: It's the biggest event in the world right now and you haven't heard enough about it.
And if you're not convinced yet, Amy Poehler will (Post continues after post…)
The Matildas have defeated Brazil when they were the underdogs, to make it to this game. They have battled injury, knock-backs and proved a lot of people wrong.
Australia has a fierce rivalry with Japan, they need our whole country's support. The game will be an amazing spectacle of talent between two fierce Asian heavyweights whose last meeting was at the AFC Women's Asian Cup Final last year when Japan beat the Matildas 1-0.
So this is Australia's chance to prove they're better – the best.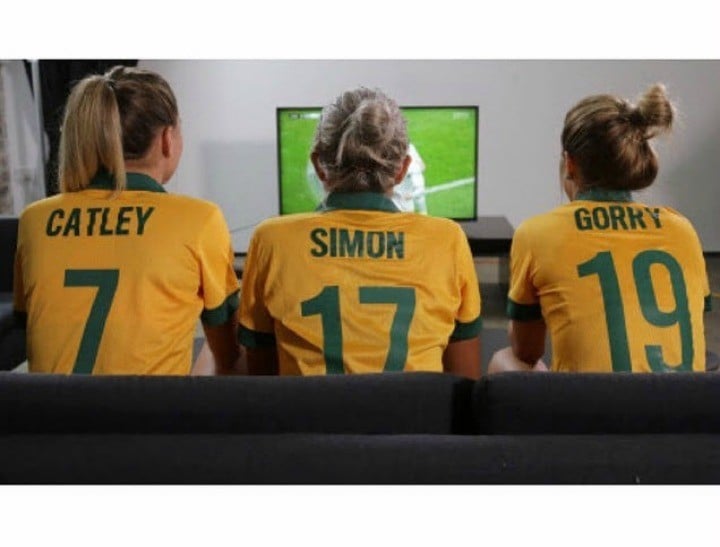 Coach, Alen Stajcic has said challenges don't come much tougher than the one the women are about to take on.
"They're passing and movement off the ball is probably the best of any team at the World Cup, so we've got a big assignment on our hands – the current World Champions and a very good team," Stajcic said of Japan.
For more on The Matildas: Australia doesn't know the names of these sporting heroes. But today we should learn.
"We know we have to be at our best to challenge these great nations that we've played already like USA, Sweden, Brazil and now Japan – that's four of the World Cup finalists in this millennium."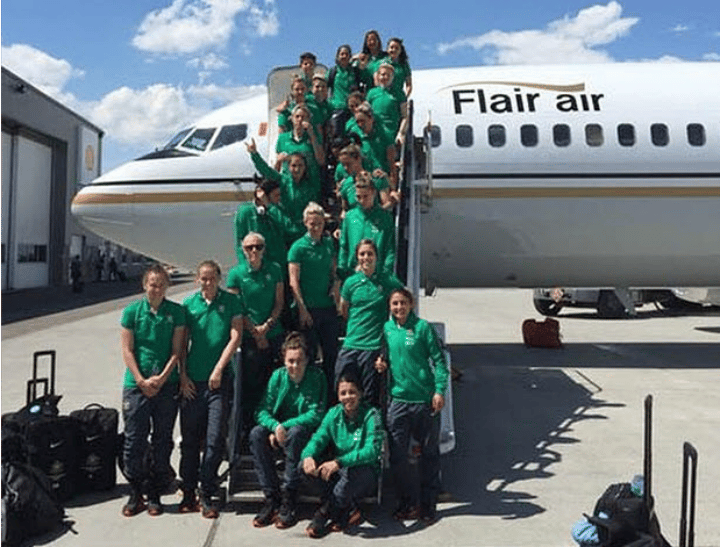 For more on women in the World Cup: You might not love sport but if you're a woman this will make you angry.
You have no excuses to not watch this game. Set your alarm now. The match will be live on SBS ONE and SBS HD from 5:30am this Sunday – tomorrow – June 28th.
Get your Aussie flags out, raise your glasses (they can be coffee cups if you like) and support the Matildas.
Will you be watching the Australian Women taking on Japan?
In other sports news…
Australia's world champion, Jessica Fox has won our country's first medal for the ICF World Cup series, which is currently happening in Prague. The 21-year-old won silver in the women's C1 final. Fox will be competing with Rosalyn Lawrence in the women's K1 semi-final on Sunday. Well done Fox and good luck to them both tomorrow.
The Queensland Firebirds won the netball championships last Sunday. They beat the NSW Swifts in an amazing and nail-biting game. The final score was 57-56 with the Firebirds scoring the winning goal with 15 seconds to go. They hadn't been ahead throughout the whole game and won it in the very final seconds. Well done to both teams. Great game.
The Australian women's four won silver in the rowing world cup 2 in Italy this week. The Australia 1 crew is made up of Hagan, Sutherland, Bateman and Chatterton. A great outcome for the women.