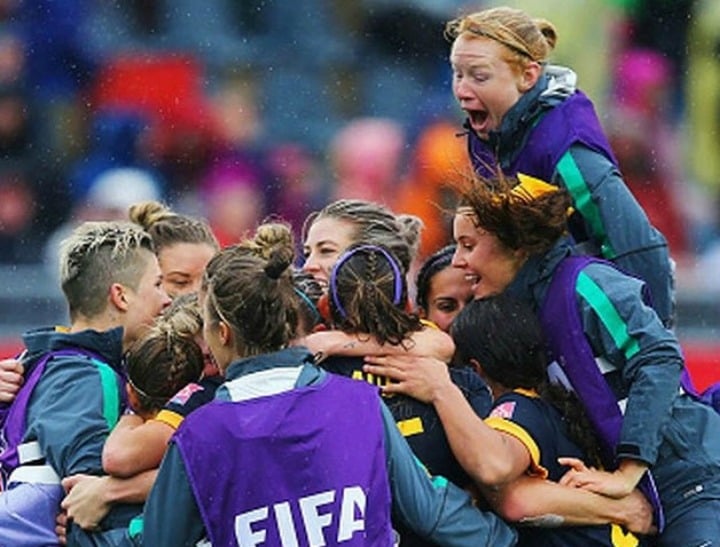 Make sure you set an early alarm for Sunday morning.
The Australian soccer team has made it into the quarter finals for the FIFA world cup. It's the first time in Australia's footballing history that we have ever made it this far. It is a record breaking game and should be one that every Australian drags their butts out of bed for.
Oh and just in case you missed it – it's the women who have achieved this glorious feat (the blokes have never made it this far).
Make sure you set your alarm clocks for 5:30am on Sunday – or just stay up if you're already out – so you can get to a TV because that's when the Westfield Matildas will be kicking off for Australia's first ever FIFA world cup quarter final game in Edmonton.