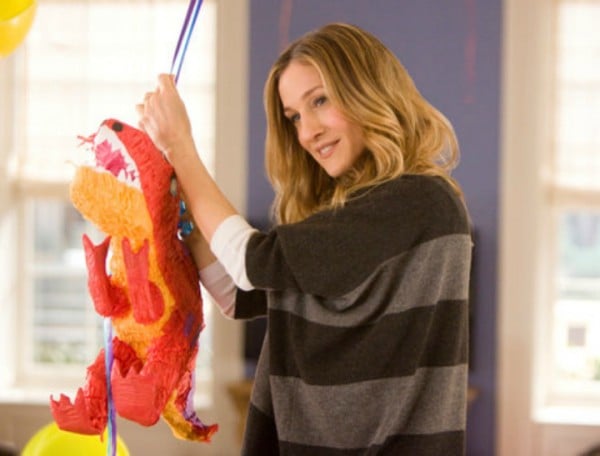 I've gone back to work. I have a job as a writer in an ad agency, like I used to have before kids. Not freelance, not project-based, not work-from-home. I'm in the office five days a week, and I even travel a little.
I work a shorter day than my colleagues (my pay is adjusted accordingly), but I have a work email address, a desk and four weeks annual leave. I fully expect to be invited to the office Christmas party, my first in 15 years.
I like the ad agency and I love the work. Advertising is in my bones.
When I left school, it came as naturally to me as breathing. And though the media landscape is unrecognisable from the way it looked in 1985, people are the same. Deliver a message with heart and humour and they may very well listen.
One person who's different though, is me. I'm 47, not 20, and I have three children, a boy aged 14, and girls aged 12 and nearly 9.
The commonly held belief is that once your kids are of school age, and certainly when they're in high school, your working life can come off the back-burner (of course, many women never took it off the front burner, but I did).
What came as a surprise was that in many ways, small children are easier to manage than older ones. Physically, there's little more demanding than caring for babies and toddlers, and being in those trenches is the hardest thing I've ever done, but this period is doing my head in. I have two in high school, and there's no aftercare in high school.
I'm comfortable leaving them home without an adult for short periods, but I'm not leaving an eight year old in care of her big brother all day every day for eight weeks of Summer holidays. I can pay someone to come and hang with them, but I need someone who can drive so I'm looking at $20-$25 an hour – ouch.
Related: "In that moment, I transformed from mother and ex-wife, to woman again."
Even term time is tricky and I'm in awe of those who've done it for years. I want to know HOW.
Because my experience is when you're at work and your kids' school's name flashes on your phone, it's never good news. They aren't calling to say, 'Look Mrs Hunter, the principal just wanted me to call to let you know how marvellous your daughter is.'
No, it's always, she's vomited, he's sprained an ankle, her braces are hurting.
He's got a nasty bump on his head … can you arrange for him to be picked up?