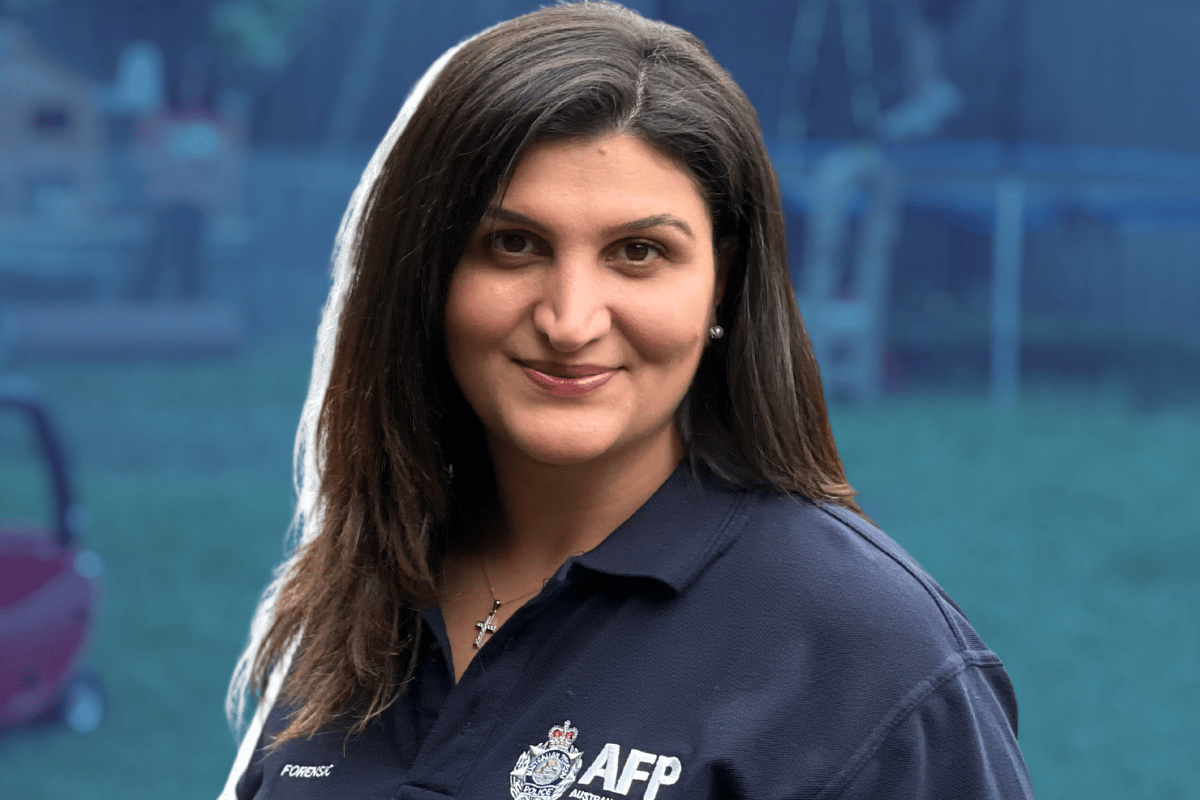 When Paula goes out with her children, she's "always on the lookout for people". 
As a Senior Digital Forensic Examiner for the Australian Federal Police, the 35-year-old mother-of-three spends her days combing through evidence to help take down child exploitation rings. 
"You see material that I don't think anyone should see," she tells Mamamia. 
"There will be jobs that will always affect you and it will play on your mind. I am human and I am a mother."
After 12 years on the job, it's easy to understand her concerns. But she's thankful her husband offers a different perspective. 
"My husband has been really good in reminding me that not everyone is a paedophile."
"He's helped me to [understand] you can be cautious but there is a line between being overly paranoid and letting the kids be kids."
Despite the challenges of the job, the payoff of helping a child in need makes it all worth it. 
"I look at the bigger picture and know if I give it my all then something will come out of it, and a child somewhere may be better off."
Her desire to help people and make a difference was what inspired Paula - a self-described "computer geek" - to join the AFP in the first place. 
That, and Law and Order: SVU. 
"I was at university and I was really good at coding... and they offered a brand new major for computer forensics. I was obsessed with Law and Order: SVU at the time so I thought it was perfect for me."
"I knew I wanted to work for the federal police, immediately I had that as a goal," she shared. "I ended up applying for the job as soon as there was a vacancy and I had my degree ready." 
For Paula it was her dream job, but being the first woman and youngest team member to join the Digital Forensics team in Sydney at 23 didn't come without its hurdles. 
"I think any person breaking a stereotype feels like there is little room for error so that made me put more pressure on myself to excel and I became a perfectionist."
"I remember in the first few years, feeling like I had so many eyes watching me at search warrants when I would crawl under a desk to pull apart a computer with my screwdrivers and tools, and often the residents or investigators who didn't know me would stare and watch me intently. So I felt the pressure to make sure I didn't make any mistakes or prove that I actually knew what I was doing."