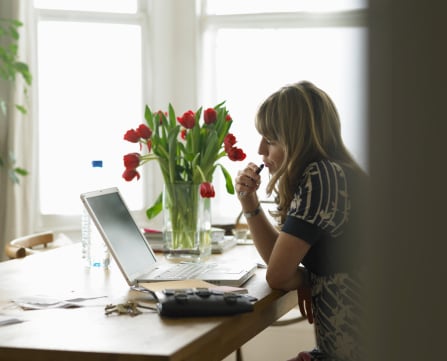 Working from home, even part of the time, presents some unique challenges. I work from home every day and my husband works from home whenever he isn't in the office, which is fairly regularly.
So clearly, having a brilliant home set up is essential for us.
You need to have the right space so you can achieve some sort of healthy separation between your home life and your work life. You need a good coffee machine. You need a cupboard brimming with stationery.
And you need a very comfy chair. The best you can afford.
You also need to have the best software and apps available.
Here are the ones I couldn't live without and which really do work wonders:
Just as an FYI, you should know that this post is sponsored by Microsoft. But all opinions expressed by the author are 100 per cent authentic and written in their own words.
1. OneDrive.