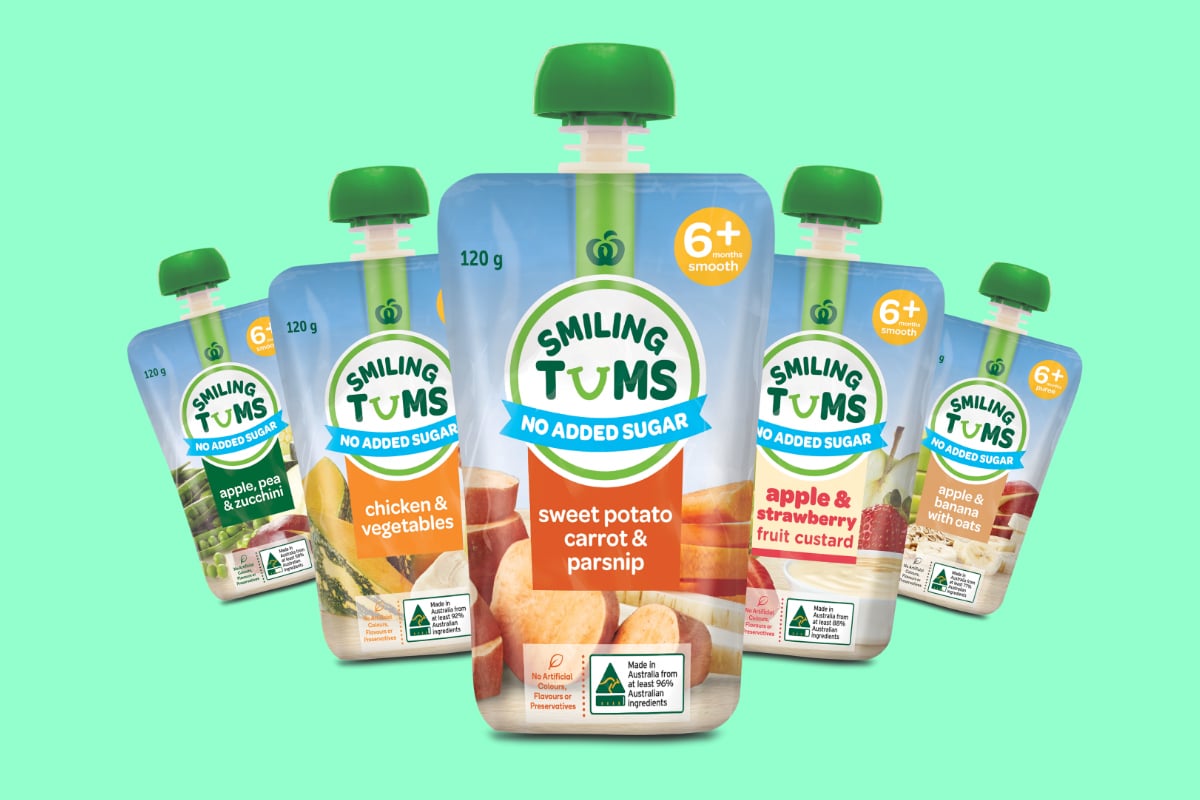 As a parent, life doesn't stop. In fact, being a parent equals busy at a whole different level. The bonus is having a cute little human joining you in your daily tasks (as well as the adult human-sized bag you have to cart around with you to be equipped with all the necessities).
'Mum/Dad Days' are often loooooong, despite the cuteness, and can be quite hectic. There are commitments to keep, schedules to juggle, routines to establish and most importantly, fun to be had. Meal and snack times are a fundamental element of every day, no matter what is on the calendar.
So, fellow parents of tiny human eating machines aged six months and over, we have news that might help. News that will fill their tummies (and nappies too… but let's focus on the positives first!).
There's a new kid on the block in the baby food department, and it's hitting Woolworths shelves right now.
We're, like, Tom Cruise excited. via GIPHY
Yep, if you're a parent on the hunt for convenient and tasty baby food with no added sugar, Woolies have listened to your prayers and launched a new range called Smiling Tums.
The sugar content is a clincher for so many of us nowadays, so it's good to see that Woolworths Smiling Tums' nine different products are naturally sweetened with fruit or veggies, just as Mother Nature intended.
The range covers everything from fruit, veggies, proteins, breakfast, even snacking. There is an option for every meal time and everything in between.
Here's what they have:
Chicken and vegetables
Beef and vegetables
Apple, pea and zucchini
Sweet potato, carrot and parsnip
Apple, pear and cinnamon
Pear, banana and mango
Apple, banana and oats
Apple and strawberry fruit custard
Apple and banana fruit custard
What excited me the most when I heard of this new range was the fruit custards. These are unique in the market as they are naturally sweetened with fruit, with no added cane sugar or fruit juice concentrates.