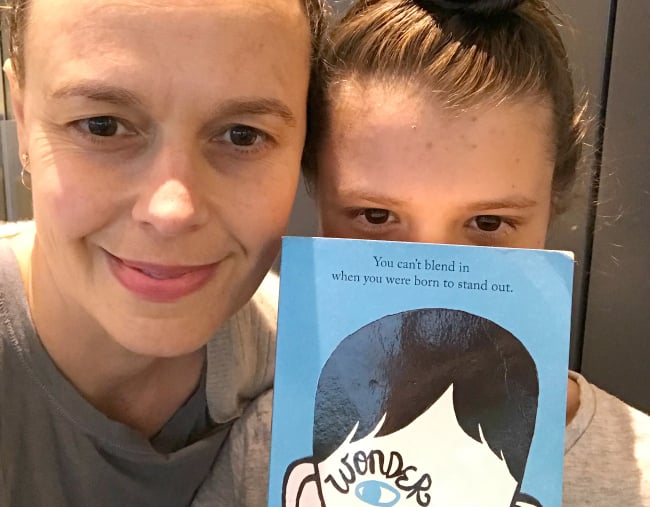 It can be hard to get a kid interested in a book in 2017. What with the allure of YouTube and Netflix…..books are a much harder sell than they used to be. Which is why I'm always so thrilled when I notice any of my kids so absorbed in a book that they carry it around the house with them and beg to be allowed to keep reading during meals. In an age of screens, games and streaming,  a story has to be pretty compelling to hold their attention.
Wonder is that story. My daughter has been obsessed with this book for the past couple of years – it came out in 2012 and she's read it repeatedly since I bought it for her in 2015 – and so when we heard it was being made into a movie, it was like Santa and the Tooth Fairy and the Easter Bunny all came at once, in a Tesla driven by Taylor Swift.
She was that excited.