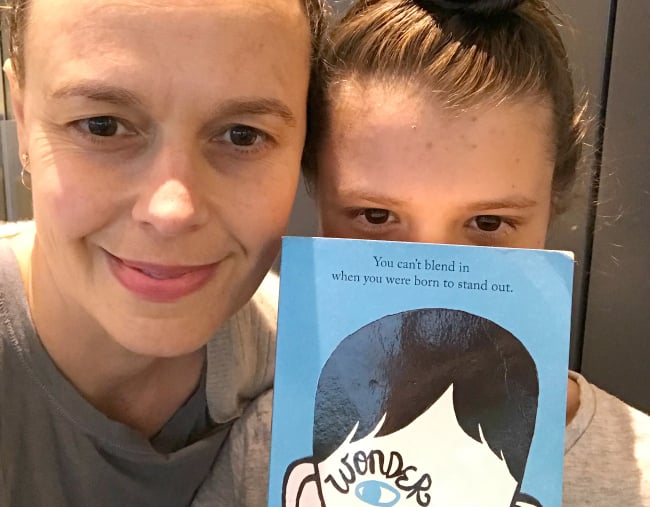 It can be hard to get a kid interested in a book in 2017. What with the allure of YouTube and Netflix…..books are a much harder sell than they used to be. Which is why I'm always so thrilled when I notice any of my kids so absorbed in a book that they carry it around the house with them and beg to be allowed to keep reading during meals. In an age of screens, games and streaming,  a story has to be pretty compelling to hold their attention.
Wonder is that story. My daughter has been obsessed with this book for the past couple of years – it came out in 2012 and she's read it repeatedly since I bought it for her in 2015 – and so when we heard it was being made into a movie, it was like Santa and the Tooth Fairy and the Easter Bunny all came at once, in a Tesla driven by Taylor Swift.
She was that excited.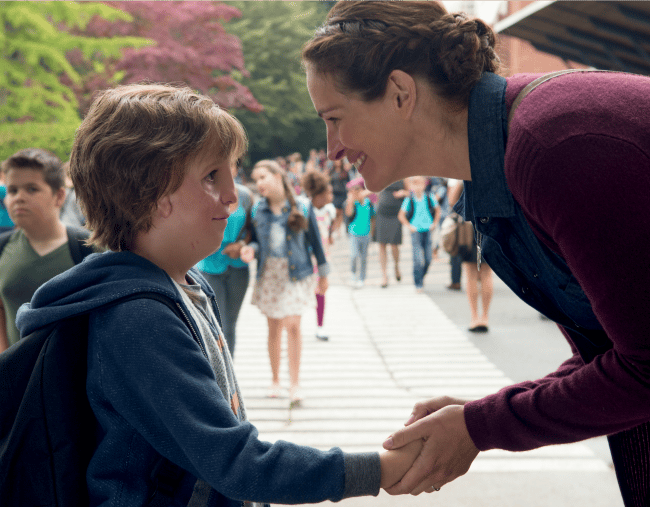 Wonder isn't just a story or a book or a movie. Wonder is a message. A message about kindness which has never been a more welcome or more needed in our world - and the world of our kids - than it is right now.
I love a story withe a Life Lesson, a Universal Positive Message. When my child is absorbed in this kind of story, I feel the same way I do when they're eating a green vegetable. Like I can almost see the goodness going into them, being absorbed into their cells. Making them stronger and wiser and smarter and...a better, more compassionate person.
Wonder is the story of August "Auggie" Pullman (played by Jacob Tremblay in the movie), a little boy who is born with a facial difference. Auggie has been in and out of hospital his whole life. His parents (Julia Roberts and Owen Wilson on screen) try to help him fit in when he starts at a new school called Beecher Prep because Auggie wants to show everyone he's just a regular kid. The story tells of how he strives to fit in and teach other people that beauty is not just about how you look.