Post update: You can now use the code MAMAMIA15 for 15 per cent off site-wide excluding Esther Luxe & Marketplace Vendors, expires March 31st. T&CS APPLY*
Talita Estelle saw a continuous gap in the market for women's evening wear, specifically speaking, dresses. She realised there was an amazing business opportunity waiting for her.
She has always loved fashion and decided it was the perfect time to launch her own company in the industry.
Talita is not only the owner of Esther & Co. She is also the director of Elroy Eyewear and the creative non-for-profit organisation, Be Hers. Be Hers is a community conscious online store working with the A21 Campaign and giving 100% of their profit to help fight against human trafficking.
Read her interview with Mamamia.
What is Esther & Co?
Esther & Co is an online women's fashion brand. As of last year, we became marketplace and currently stock over 25 brands.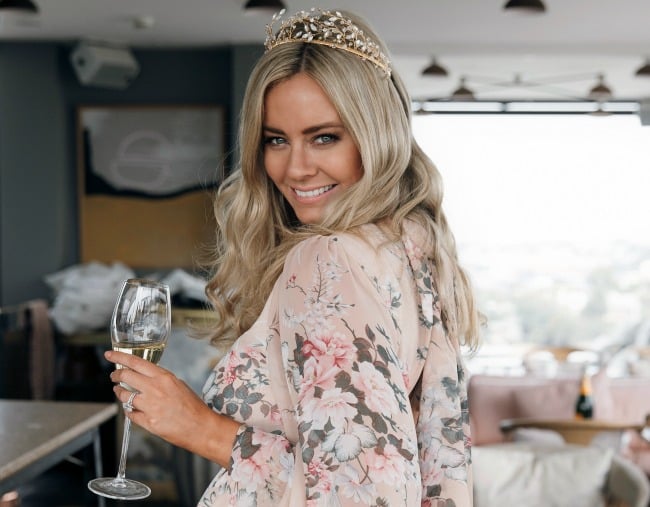 Talita Estelle. Image: supplied.
What were you doing before you went into business for yourself?
I've been fortunate enough to have only worked for myself. I love the flexibility, being able to make decisions instantly without approval and being surrounded by the most amazing team who love the company vision and heart of Esther & Co.
What made you want to start your own business?
My parents have their own online business, so I grew up knowing I wanted to go into business for myself too. I have always had a love for fashion so combining the two together seemed like a natural fit.
How did you come up with the name?
I named the company after Queen Esther in the bible. She was a Queen who saved an entire nation. I felt she embodied strength, courage and inner beauty which is the ethos I want in my brand. I wanted Esther & Co to be a voice for the voiceless the way that Queen Esther in the bible was. That's why we donate $1 from every order to charity.
Describe the staff/ownership structure of Esther & Co.
15 years ago I was a high school graduate with minimal money in the bank. Now, I have built an online business that generates over $4 million a year.
As CEO and founder of Esther & Co, I've had an active role in the day to day running of the business since day one, 14 years ago. This includes setting the strategic direction to delivery on a creative vision, as well as ensuring that the team I have around me work in an environment where they can be their best self every day.  This year, my husband Ricky joined us as project manager/brand manager.