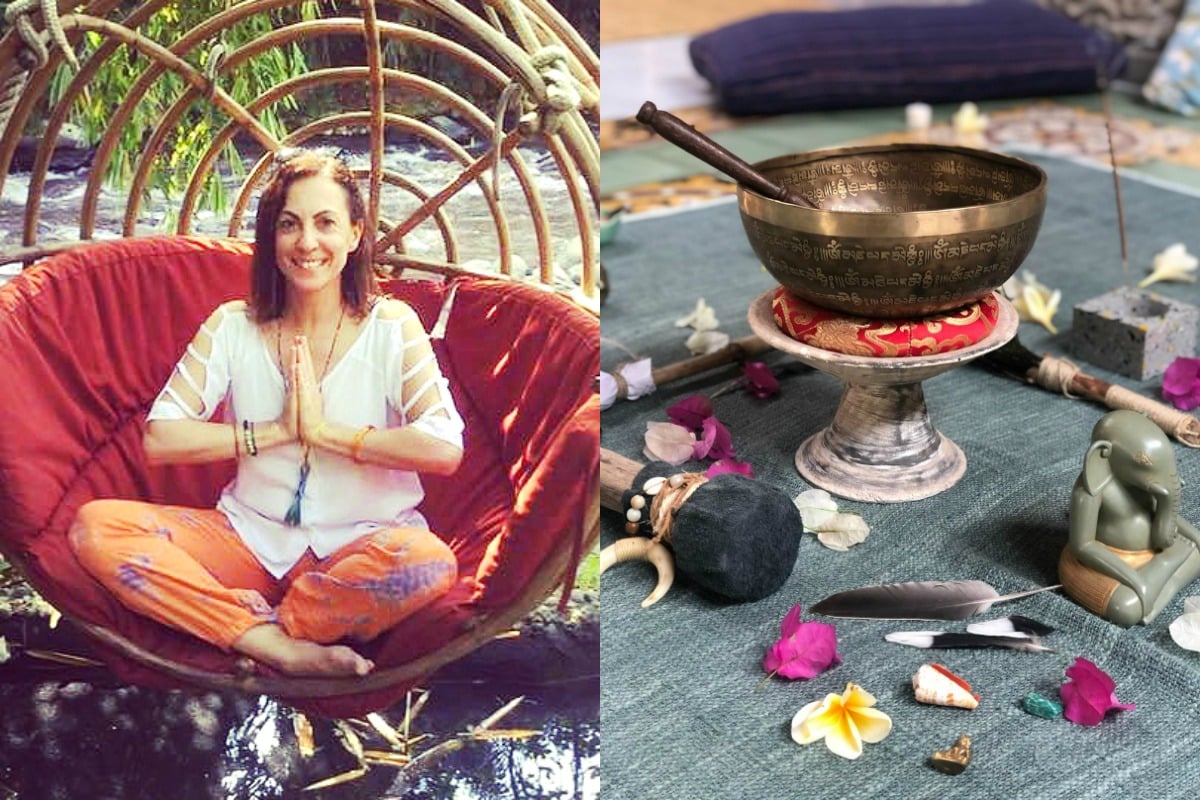 I'm sitting crossed legged on a batik cushion in a circle of women, grateful to have worn my comfy Balinese wraparound pants. We're in a traditional wooden joglo near Ubud's Monkey Forest.
In the centre, is a Tibetan sound bowl and a selection of stones representing each of our seven chakras.
Wait. Did you know holidays help you live longer? Post continues below.
Soft waves of smoke from burning incense float directly towards me and I swallow nervously, praying the smoke won't trigger an uncontrollable coughing fit. Today is a new moon. And my first women's circle.
"Would you like me to remove the incense?" asks Lisi, the group facilitator, noticing my discomfort.
Ten pair of eyes turn towards me. "No," I say, suppressing a cough.
"I'll just brush it away when it wafts in my direction." I swat my hand awkwardly to demonstrate and attempt a zen-like smile.
I couldn't have done this a year ago. It would have been totally out of my comfort zone. That was before I relocated to Bali with my family.
For someone who approaches new things from a "no" perspective, saying "yes" to uprooting our lives in Sydney, heading to the tropics for a few years and enrolling our daughter in Bali's environmentally-focused "Green School" was pretty scary. But here I am.
I've tried being open to new experiences since arriving in Bali. Flying high yoga (the ropes gave me skin burns), sound healings (I slept rather soundly) a super moon dance party (I giggled through the cacao ceremony and scoffed at the Yogis doing headstands).
I even took part in a Wim Hoff cold water immersion therapy session (it isn't hard to plunge your-self into freezing cold water when living in constant heat). It was all fun if not a little frivolous. But opening up to a group of random women? Some of whom I'm likely to bump into at school pick up? It feels like next-level stuff.