Selena Gomez's speech at American Music Awards was brilliant and brave in so many ways. In a few short minutes she summed up a path of self-realisation, hope, acceptance and recovery.
Importantly, she kept it real and relatable. When she said, "I don't want to see your bodies on Instagram, I want to see what's in here," gesturing to her heart, she spoke straight to her audience of young women.
Of course, she's right.
When did it become cool to take off all your clothes and take photos for public consumption? Probably when everyone started having a mobile phone constantly glued to their hand and we all forgot that when it comes to social media, just because you can doesn't mean you should.
We appear to be saddled with a strange and curious notion that taking off our clothes is empowering. It's baffling. Just because Kim Kardashian strips and lathers her cheeks in oil certainly doesn't mean we all have to follow (birthday) suit.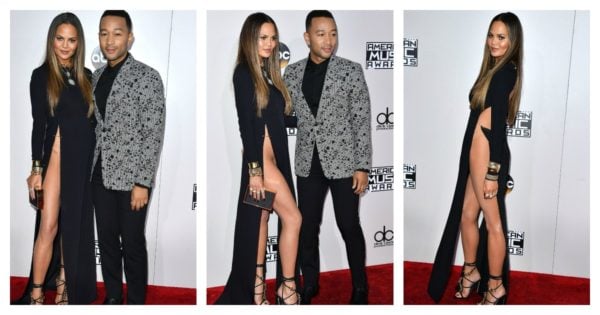 Young women are declaring that exposing their bodies is liberating, a battle cry pushing back at oppression and taking back control. In fact, it's none of those things. All it's doing is underlining that women's bodies are available for scrutiny.
Just last week I watched a video of model Iskra Lawrence taking her clothes off on a New York subway while making an impassioned speech about body shaming. I watched uncomfortably wide-eyed.
Please stop. Taking your clothes off isn't empowering. The words coming out of your mouth may well be important but de-robing doesn't give you more respect.
Lawrence is a British model who lives between New York and London. She said she wanted to "make herself vulnerable" to show how far she'd come on her "journey" of self-acceptance. She revealed that she grew up hating herself because she didn't fit into the "small standards of beauty".
Many women can relate to that. But, talking about your body being a "vessel" and making yourself "vulnerable" doesn't have more impact when you're standing on a packed train in your bra and pants.
Why are you trying to discuss how far you've come on your "journey" of self-acceptance while exposing your flesh? Where have these bizarre, deluded brainwaves come from?