You may or may not have heard of a little Netflix show called Grace and Frankie.
It stars Jane Fonda and Lily Tomlin, and centres on the friendship between two women who are forced to unite when their husbands – who are also business partners – announce they are in love and plan to marry.
While not an entirely ridiculous notion, the tale of two wives whose husbands leave them for each other is one we regularly file under 'fiction'. Until now.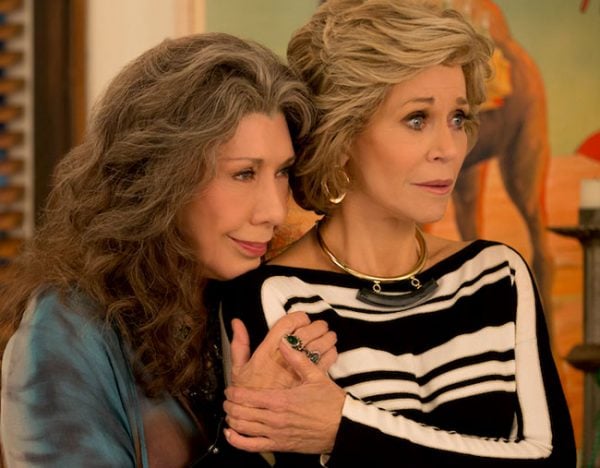 You see, while waiting to board a flight, filmmaker and writer BJ Colangelo overheard two women who were on their way to bust their husbands cheating... together.
There are two women next to me at the airport bar who are flying cross-country to ambush their husbands they think are sleeping together.

— BJack-O-Langelo (@bjcolangelo) October 31, 2017