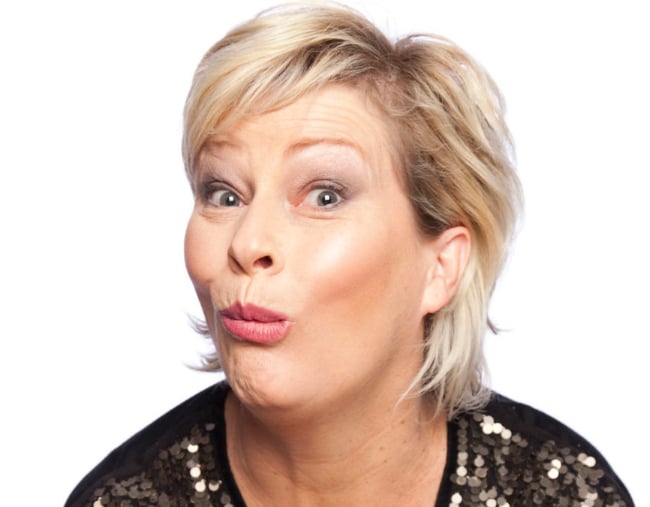 "It was so funny I pissed myself laughing!"
That's a classic Aussie expression, but for many Australians with incontinence issues they avoid social activities that involve laughter because it's not just an expression for them. It really happens.
Enter Bev Killick: actress, comedian (aka Crummy Mummy at the Melbourne International Comedy Festival), writer, singer and mother-of-two, Ambassador of the Continence Foundation of Australia…and a self-confessed Chiki Leaker!
Killick heads up the Laugh without Leaking Campaign, using humour to draw attention to the bladder, bowel and pelvic health problems one in four Australians live with every day.
As it would happen, one in five of us wees when we laugh. Bev, also known as the Comedy Queen of Continence, refuses to submit to the stigma associated with the condition.
"I have no shame about it," she tells Mamamia, and it's clear that's true as she uses her raw and honest humour to reframe her daily incontinence challenges as part of her hilarious onstage comedy routine.
Offstage, Bev maintains the same open dialogue, and admits she has struggled with continence issues since she was a child.
"I always had a weak bladder, but I had to deal with it. I can remember being in class and sitting next to a friend who made me laugh so much I had to cross my legs and hold on and I couldn't so I wet myself – to the point there was a puddle on the floor!" she tells us.
"My friend took the blame for it and said 'We'll stay here until everyone leaves'. Then she went up to the teacher and told them what happened, then we went to the toilet and pretended we had a water fight. Then we got in trouble for that."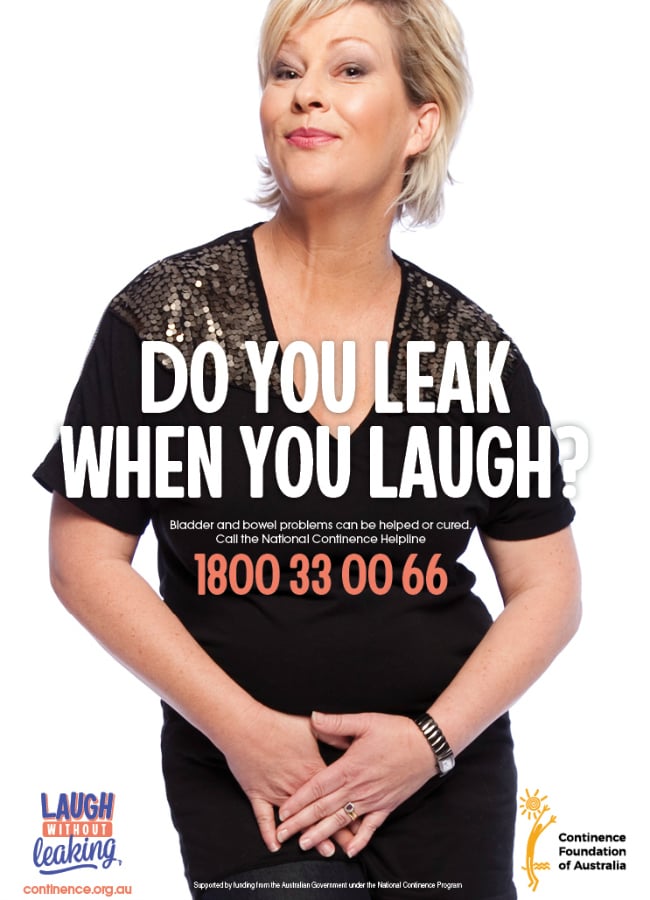 Bev has since become somewhat of an expert about the underlying causes of incontinence and how to address them.