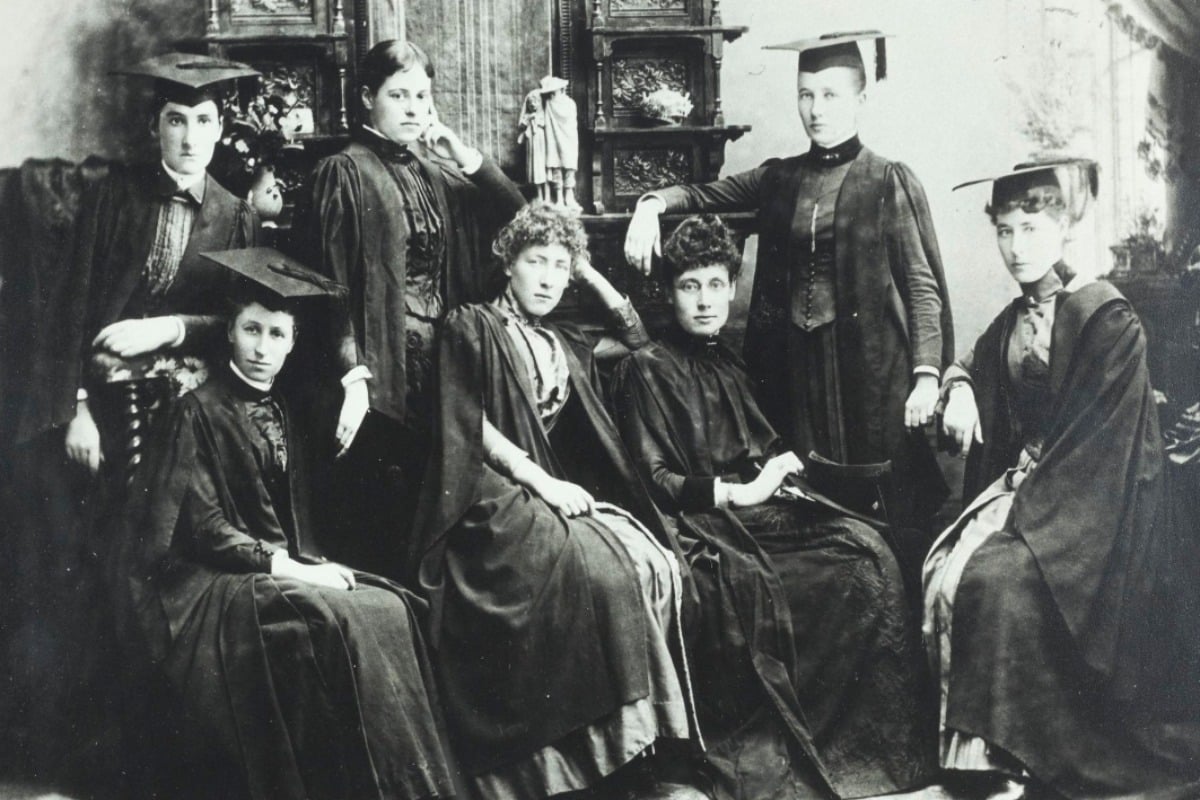 When we think of World War One, it is the diggers of Gallipoli that spring to mind, those poor young men who made a name for Australia on the international stage. To a lesser extent, the 2,500 Australian nurses who served overseas are remembered. However, almost never mentioned are the dozen female doctors and surgeons, the first generation in their profession, who served their country. One such woman was Dr Helen Sexton who, against official orders and armed only with her medical training, headed to France to heal those wounded pouring off the frontlines. Yet she is barely mentioned in Australian histories of the war, and most people today have never even heard her name.
She is, in every sense of the word, Australia's forgotten heroine.
Born in 1862, in an era when women's higher education was scorned, Dr Sexton's career was right from the start one of fighting for 'firsts'. Determined to study medicine, she took up arms alongside her classmate Lilian Alexander and together they hounded the University of Melbourne that, like all other Australian universities at the time, had barred its doors to female medical students. In 1887 they won a decisive victory, and the first cohort of seven women entered the medical school. After their studies, being blocked from job opportunities in the male-dominated medical field, these women once again banded together and in 1896 opened the Queen Victoria Hospital, Victoria's first hospital run by women, for women. Dr Sexton was appointed head of the operating theatre. Another 'first' for Dr Sexton was her appointment as a surgeon at the Women's Hospital in Carlton; she was the first female surgeon to be appointed to the previously all-male medical staff.
A passionate advocate of women's and children's health, Dr Sexton was well-loved by her patients and went above and beyond to provide the very best of care in her hospital work, private practice and volunteer work. Very rapidly she made a name for herself as Victoria's leading female surgeon, and hers was a long and distinguished career.
When the First World War broke out in 1914, Dr Sexton was aged 52 and already in retirement from active medical practice. One could have forgiven her for choosing to sit this one out, but that would not have been in her nature. Determined to put her medical skills to use where they were needed most, Dr Sexton offered to equip and run a women's unit for the Australian military. Their response, however, was categorical and firm: NO. Unwilling to accept the services of female surgeons that would put them in positions of authority over men, the Australian military authorities had forcefully declared that no female doctor would be accepted for active military service.