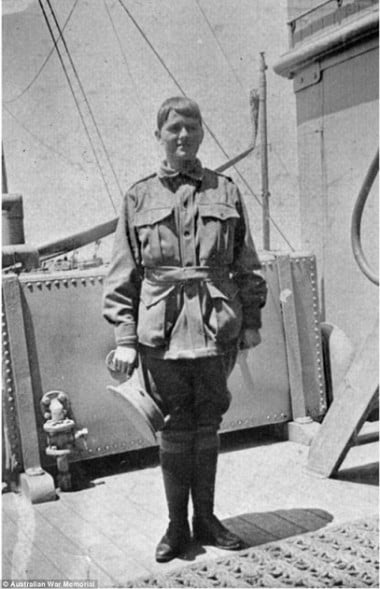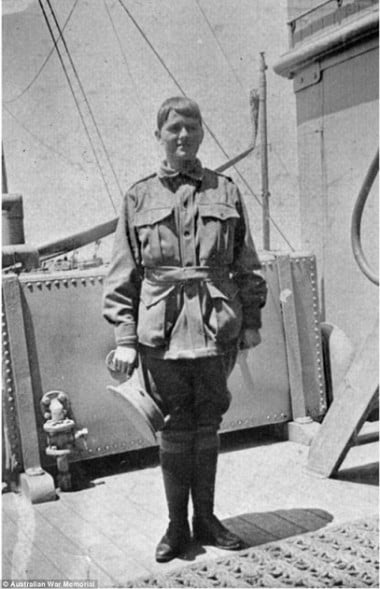 Maud Butler was a 16-year-old girl living in NSW's Blue Mountains when World War I broke out.
The teenaged waitress didn't want to stay at home while the young men around her went to the front line– so she took radical action.
"I had a terrible desire to help in some way, but I was only a girl," Maud later told reporters. "I decided to do something for myself."
Maud's crafty plan was so remarkable, it's now being researched  by historian Professor Victoria Haskins, who has received a grant to research women and war.
Writing for the ABC along with an ABC journalist, Haskins recounts how the fiesty teenager visited the dock at Sydney's Woolloomooloo Bay in December 1915 to see the troopships there, then resolved to return dressed the next day disguised as a male officer.
She then had her hair chopped off and set about obtaining an Australian Imperial Force uniform.
"I bought the tunic and breeches from a soldier and the puttees [cloth wound around the leg for protection] in George Street and the cap in Bathurst Street," she said.
"I could get no regulation tan boots that I could wear. I tried everywhere, but it was of no use," she said. "So I had to chance it."
Dressed as a male soldier, Maud returned to the dock and stowed away on a troopship — hiding overnight before creeping out to mingle with the soldiers, as the ABC reports.