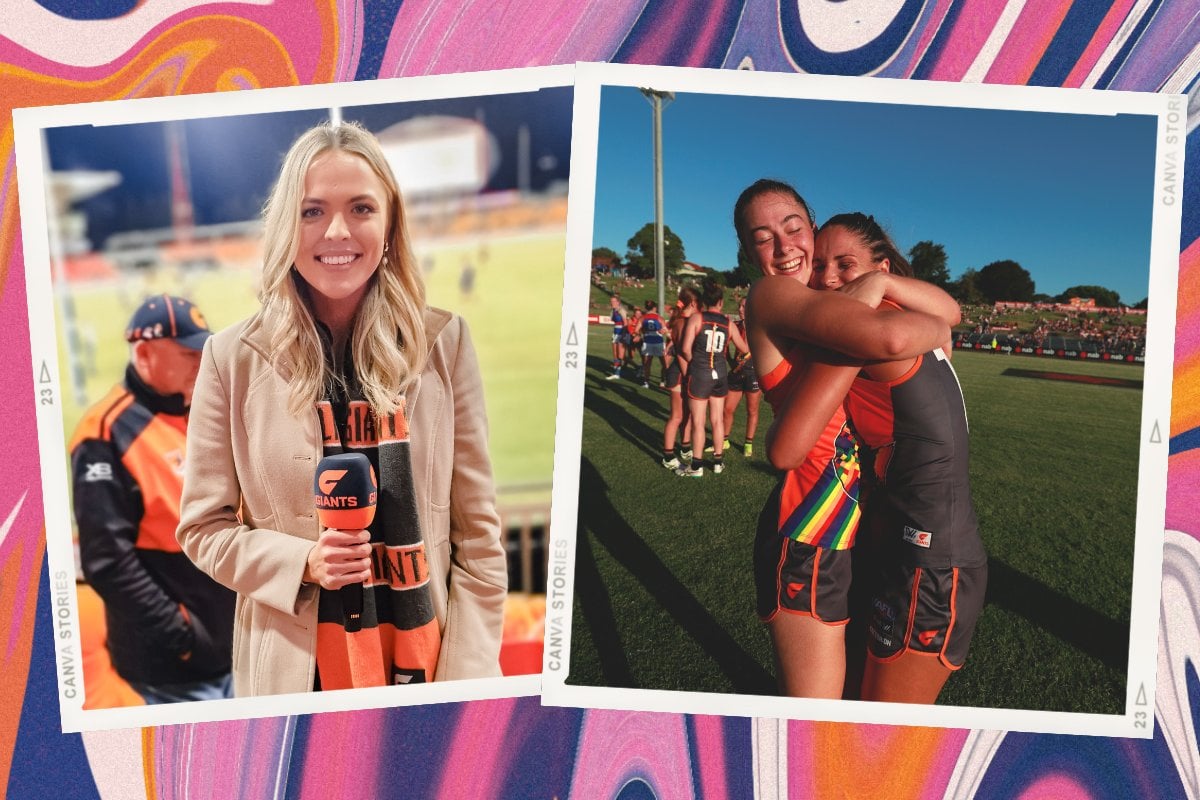 It's been five years since I worked on the sideline at my first ever AFLW game. It was at Drummoyne Oval in Sydney between the GIANTS and Carlton, in the middle of the biggest thunderstorm I think I'd ever seen hit the city. 
And there, against the fence in the pouring rain, were herds of young girls with guernseys on, their favourite players' names and numbers on their back, homemade signs and smiles from ear to ear.
In that moment I realised that never again will there be a generation of young girls who turn on the TV and only see their brother's heroes running around like I did.
It's pretty special and let me tell you, it's only getting better.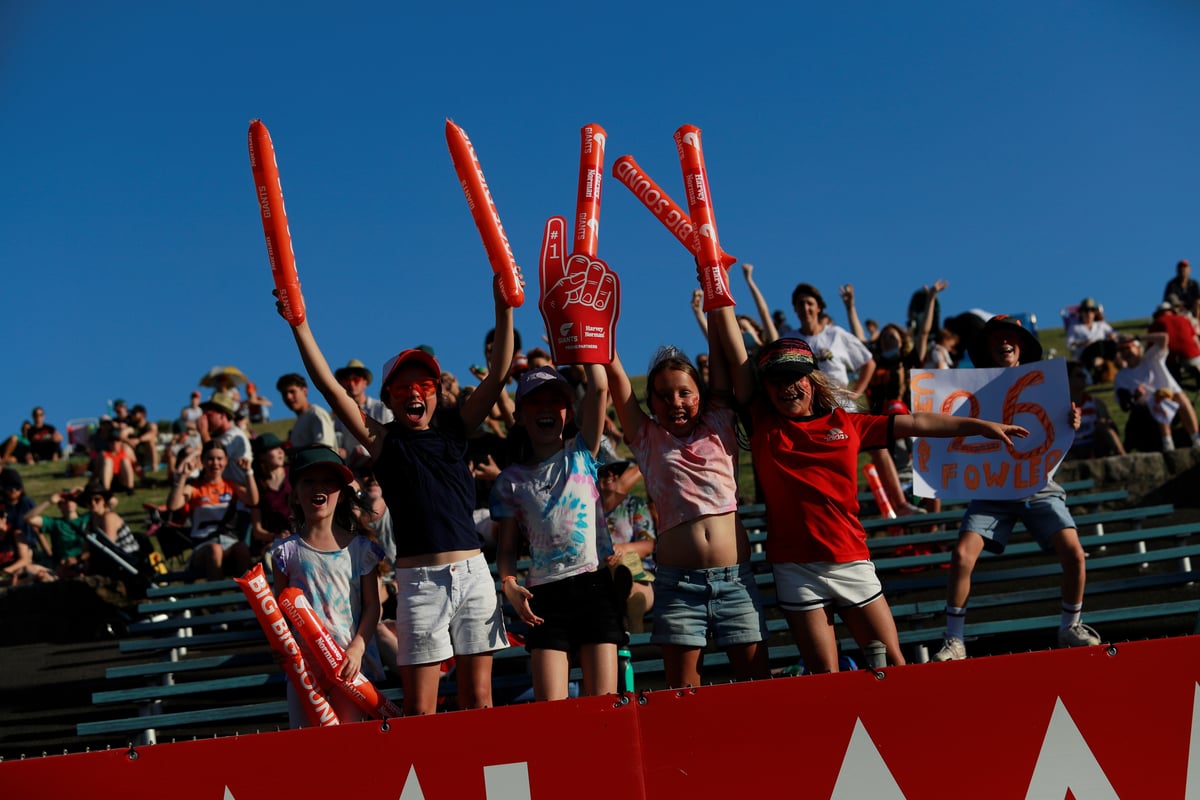 Image: Supplied.
After growing up living and breathing football (mum caught me sleeping in my soccer boots the night before a game more than once), I've been lucky enough to spend eight years as a Sports Reporter and sideline MC. 
Besides all the hours spent covering some of the world's biggest sporting events for Fox Sports and Sports Tonight, my favourite part of my job has to be presenting live every weekend for clubs like the GWS GIANTS. 
After years of watching women's sporting codes grow and change from about as close as you can get, I'm here to wake you up, open your eyes and show you the power sport can have in women's lives.
'You can't be what you can't see' is a saying I refer to a lot when talking about women in sport, on and off the field. 
And let me tell you, the new talent, skills and determination that the next generation are getting to watch on sporting grounds around the country at the moment makes me so excited for where we'll be in another five years.