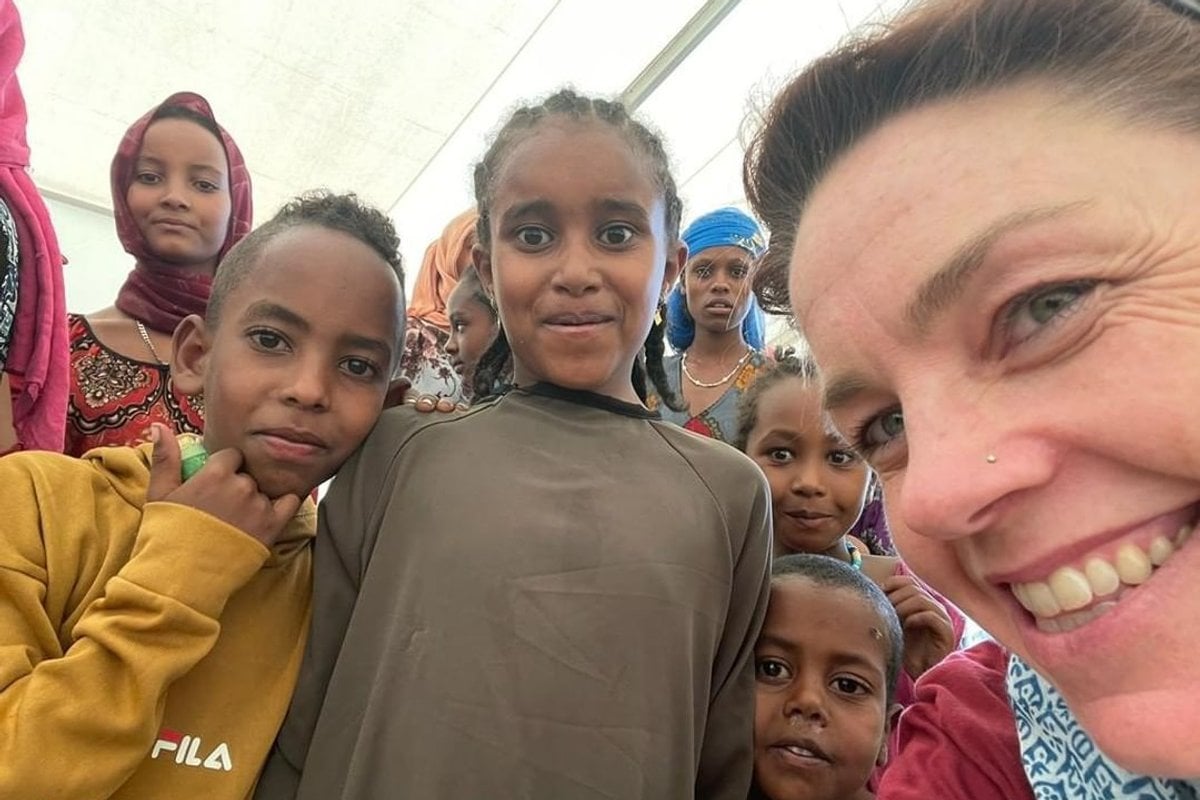 On a trip to Kenya, Kirsty Robertson watched a local woman in her forties writing her own name for the first time.
"You can't describe what that is like but just being able to see the joy on her face, knowing that this is going to open up a whole new world for her is incredible," Kirsty explains.
This skill, one that many Australian children master before beginning school, for a large proportion of Kenyan women, is something they will never have the opportunity to learn.
It is also one of many examples of how women are disproportionately affected by poverty, not just in the African nation but across the globe.
Kirsty works as CEO of Caritas Australia, part of the Caritas International Aid and Development network. Since 2013, their annual Women for the World fundraising program has made remarkable strides, changing countless lives of women in poverty worldwide, helping provide education, developing livelihoods and improving healthcare and protection for some of the most vulnerable women and girls in marginalised communities.
Kirsty has seen firsthand through Women for the World's impact how resources to overcome barriers offer women a path out of poverty and towards a more equitable future.
Here are 4 things she wants you to know.
1. Despite progress in women's equality rights, gender inequality remains widespread.
"There is no country in the world where women are economically equal to men," Kirsty tells Mamamia.
In fact, a survey conducted by Caritas Australia found that in Australia 36 per cent of women report experiencing gender discrimination in their daily life.
This inequality is cited as a hurdle for many women in business, leadership, politics and the workplace and has further highlighted that for Caritas Australia, there is still a lot of work to do.