At the beginning of March, Jennifer White treated herself to a girls' day out, enjoying a pedicure at a new nail salon that had just opened in her town of Noblesville, Indiana.
A few days later, she noticed her foot had started swelling and turning purple. She soon found herself in hospital, fighting an infection that was causing her "more pain than she had ever experienced" in her life.
Sharing her story on Facebook, Jennifer shared images of her foot and the infection.
And, fair warning, the images are not for the faint hearted.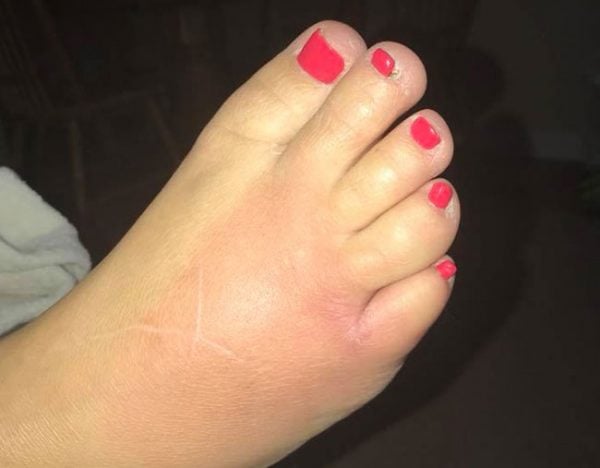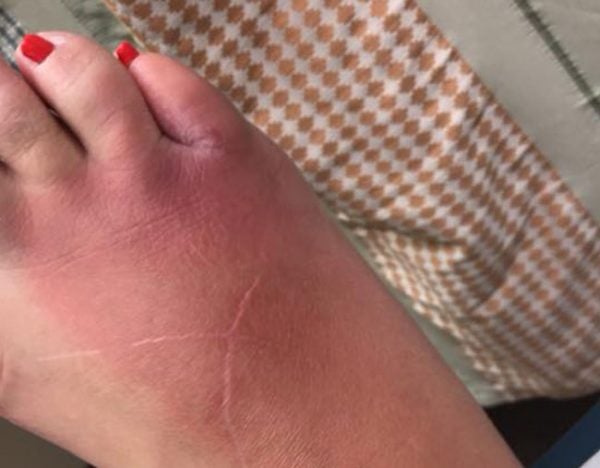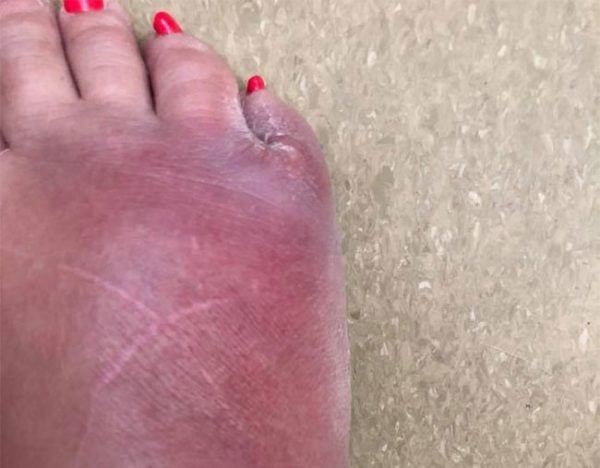 In her post, shared on March 9, Jennifer said she was "on the strongest antibiotics available given by IV".
"Still having a hard time getting it under control. So ladies and gents remember this the next time you want to get a pedicure!"
Her post has now been shared more than 35,000 times, with many asking just how Jennifer had contracted the infection.
LISTEN: Are little girls trying to grow up too fast? Holly Wainwright and Andrew Daddo discuss whether or not little girls should be allowed to get manicures. Post continues after audio.
"I have noticed a lot of you have asked how did this happen when tools are in sanitised packets," Jennifer wrote.
"Well the pumice stones and the scrapers (which are prohibited in all nail salons but they use them anyway) are not sanitised....AT ALL. Therefore someone else's germs are always on them.
"When they use the pumice stones or scrapers it causes tiny breaks in the skin where infection can set in."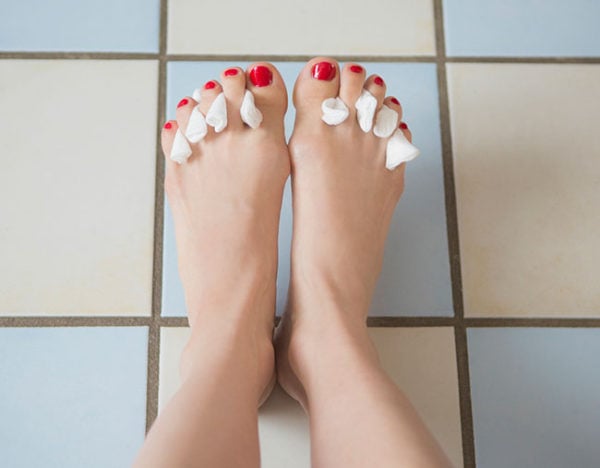 She added that the place she had visited was "pretty new" and looked "absolutely gorgeous.
"I loved it there. Not anymore!" she shared.
Speaking to RTV6 ABC, Jennifer said she was worried she would "lose her toe".
"I could lose my foot. I'm out of work," she said.
"All for that 35 minutes of getting a pedicure."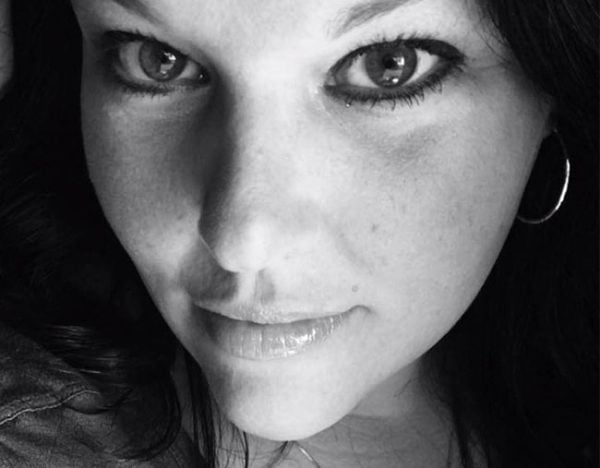 In a statement provided to RTV6 ABC, the salon's manager said they did not use any prohibited devices (like razor devices) and said all tools were sanitised and disposed of in accordance with Indiana state law.
The salon denies their pedicure treatment was responsible for Jennifer's infection, but are currently working with her to pay for her medical bills.
According to NSW Health, all reusable equipment provided in Australian nail salons must be sterilised with a product that complies with national health standards.
Any equipment used in a skin penetration procedure must also be thoroughly cleaned after each use and kept in a clean condition.
LISTEN: On the latest episode of Out Loud we discuss everything from commitment ceremonies to school canteens to cricket...
Shout out to all Dads.
Here at Mamamia we are always looking for ways to make Mamamia even better. Dads, we need you to help us do that by filling out this quick 15 min survey for us. Click the button below for your say.

Want to win some skin care goodies? Like to have your opinion heard?
Take our short survey now for your chance to a win a skin care pack.