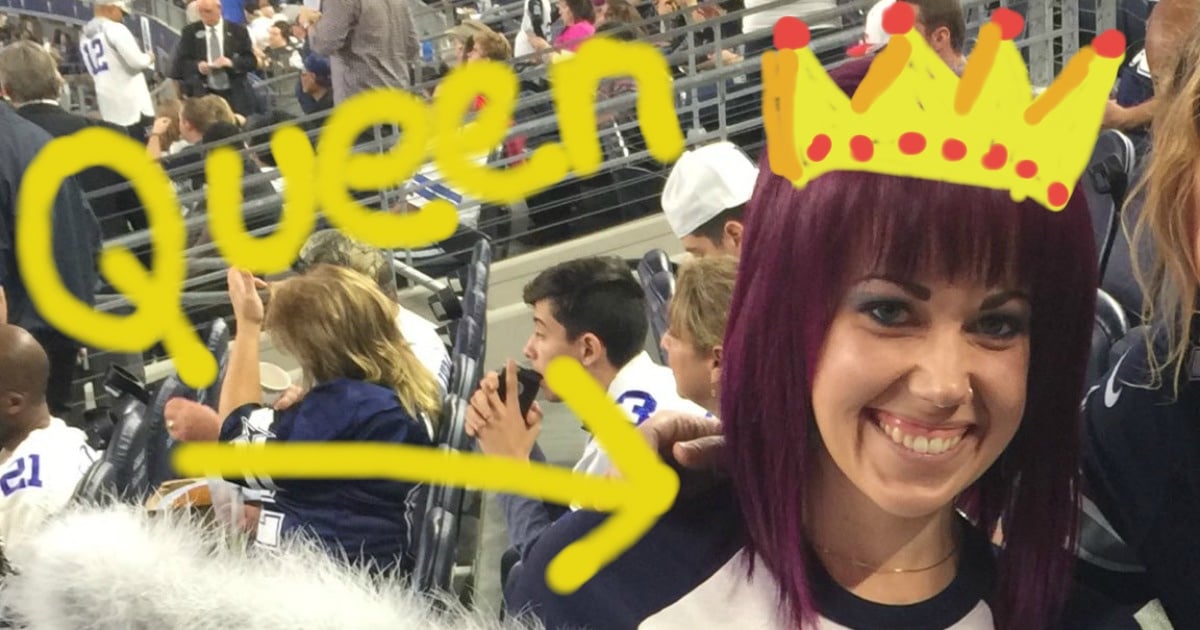 THE SISTERHOOD APPLAUDS YOU, GIRL.
An American woman has taken the ultimate revenge on her fiancé by shaming him at a major football game over Christmas this year.
Brenna Clanton was unceremoniously ditched by her fiancé in October, just four months after he proposed. They had nothing in common, he told her via text.
Yep. Via text.
As it turns out, they really did have one thing in common – and that was the fine American sport of football.
Both were such massive Dallas Cowboys fans that Brenna had secretly organised front-row tickets to their Christmas match, as well as an Airbnb near the stadium in Arlington, Texas.
Ouch.
But not one to take disappointment lying down, Brenna decided to take her stone-cold revenge in a crafty creation that Noni from Playschool would be damn proud of.
Brenna scooped up her best girlfriend, packed her bags, and headed to Arlington to attend the game. With her, she bought a hand-made sign that read:
"My fiancé dumped me in a text message. He should have waited until after Christmas. #NothingInCommon #Ghosting #MNF #ESPN"
She had hoped it would be picked up via one of the major TV stations covering the game, telling the Dallas News she managed to keep a sense of humor in the situation.
"I decided to have some fun with it, this was my little get-back to him," she said.
"I thought this might show up on the jumbotron or TV broadcast and I knew [my ex] would be watching the game."
YASS, GIRL. YAAAAASS. Get it.