Meet Mike. He's 29, married with two kids and… on Tinder.
How do we know he's married? Well, Mike's wife says she discovered her husband was using the popular dating app. And she may have made a few adjustments to his profile.
This woman claims she decided to get back at her cheating husband first by re-writing his bio rather than confront him right away.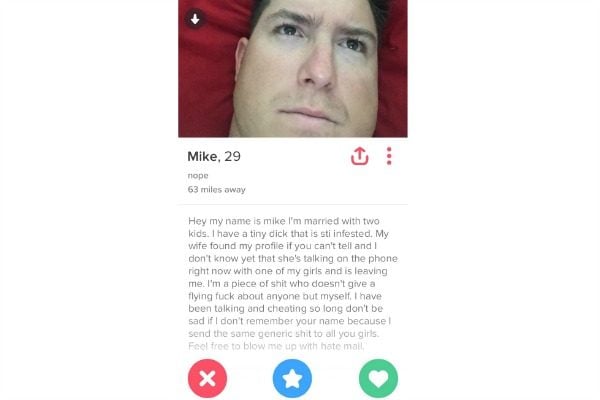 "Hey my name is Mike I'm married with two kids. I have a tiny dick that is STI infested," the new bio reads.
The woman wrote that she was having a conversation with one his "girls", who he "sent the same generic sh-t to".
"My wife found my profile if you can't tell and I don't know yet that she's talking on the phone right now with one of my girls and is leaving me," the bio continues.