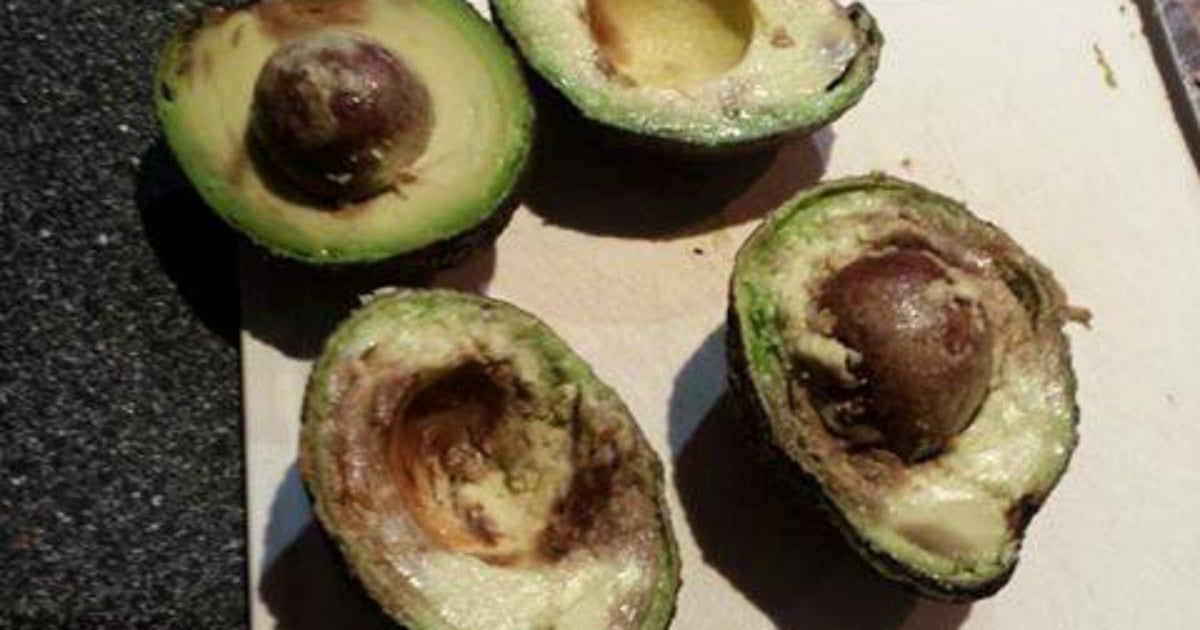 When you're one of the biggest supermarket chains in the country complaint are just part and parcel of the business.
But Woolworths wouldn't have a bar of it last week when a woman posted on their Facebook page complaining about the state of the avocados she just bought.
"I purchased these avocados from your store at Double Bay yesterday, upon making a sandwich today i came to find these avocados are rotten! THIS IS UNACCEPTABLE," the Sydney resident wrote on food giant's timeline.
"I demand my money back!!!! And at your Double Bay store as well! I expected more from you Woolies."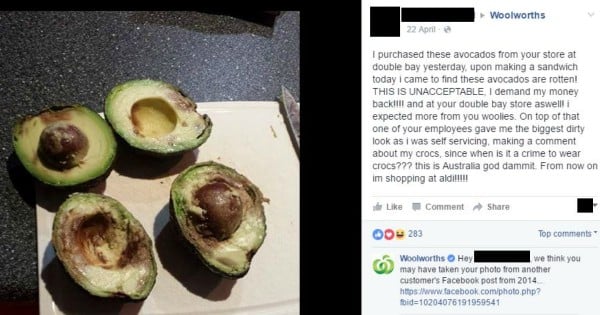 The amount of exclamation marks makes you think she had this argument in the bag. She even mentioned how an employee made a comment about her wearing crocs, stating "since when is it a crime to wear Crocs??? This is Australia God Dammit!" Good point. Crocs are like walking on clouds.
But just when we thought the woman had the last word, the even tempered social media manager at Woolies fired back with one of the most glorious moments in complaint history:"Hey, we think you may have taken your photo from another customer's Facebook post from 2014..." and added a link to the original photo posted in November 2014.
BOOM.
Followers of the site picked up on the sick burn and have responsed in hilarious fashion.
The lesson here? Never cross Woolies. Especially if you are wearing Crocs.
It's been a stellar month for Woolies, watch the video below for the man who tried to find his true love after taking a picture of her at the supermarket.