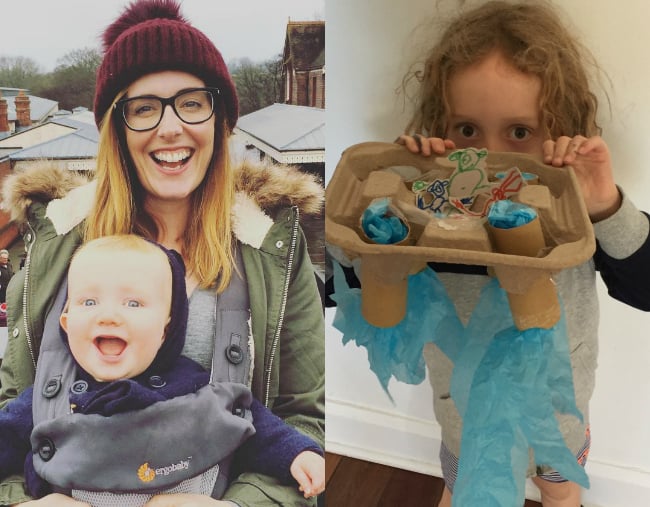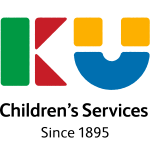 Parenting the under-fives over the cooler winter months can be a challenge, especially when it is wet and windy outdoors and dark by 5pm.
Rather than spending the whole time in pricey, garish and overstimulating soft-play zones, I have come up with five inexpensive yet simple ideas for winter time play that my two boys and I enjoy doing together.
To help me out, I asked a woman who's been working with children and babies for more than 30 years – Michelle Healy from KU Children's Services, one of the largest not-for-profit providers of early childhood education in Australia – for her tips too.
Here are the playtime hacks you should have up your sleeves: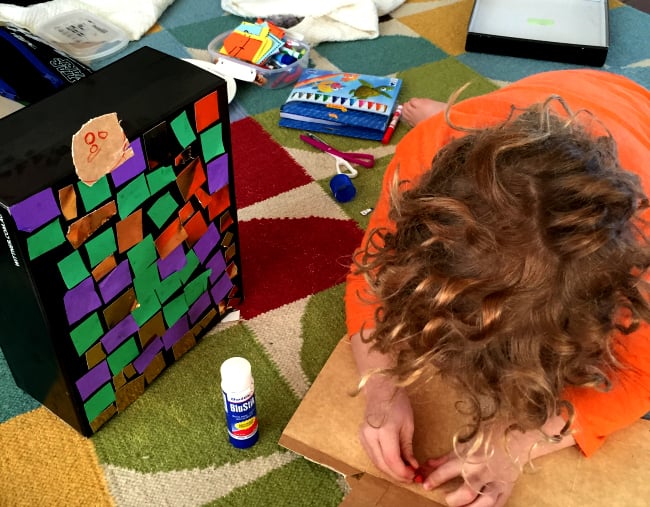 1. The busy box
This is my messy play 'junk' box that I started for Toby when he was two years old and is now filled with all sorts of nonsense that my 16-month-old Leo can enjoy. From chunky crayons and odd bits of cardboard, to leaves and twigs from the garden, off-cuts of material and empty containers; it is a random mix of items for exploring, ripping and discussing.
Michelle Healy, the Director of KU Cheltenham Preschool in Sydney, couldn't be more enthusiastic about this type of creative play and its benefits.
"Indoor play needn't be about buying your children expensive toys. Using old boxes to make a bed for a teddy or a tunnel for the train, is imaginative fun and also a way that adults can encourage their children to come up with creative ideas of their own," she tells me. "Children thrive when they feel someone is listening to them so any sort of shared experience like this is perfect."
Michelle recently ran a free parent workshop called "Child's Play" as part of KU's Parent Workshop Series, teaching play-based learning activities and other helpful lessons that parents can bring into their own homes.
2. The 'ninja' obstacle course
Everyone loves watching the underdog triumph on Australian Ninja Warrior, and while one US based dad took it to extremes with his amazing backyard ninja course for his little girl, it is possible to create something easier indoors.
We keep it pretty simple at our house by using sofa cushions and the bean bag as 'jumps', and a couple of throws and blankets strewn over chairs for tunnels. This is a good game for when I'm feeling a touch tired as I like to lie down and act as a human speed bump that occasionally attacks the passing toddler. Leo loves the thrill and I love watching him giggle, and the occasional chance to close my eyes.
3. Cooking and baking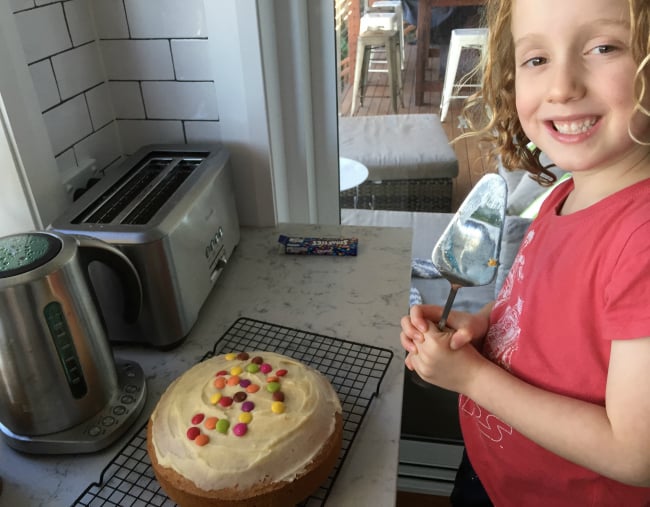 When Toby was a toddler we spent two years living in the UK, so I had plenty of experience parenting indoors during those cold winter months. It might not have been good for my waistline, but I did love putting our aprons on and standing side by side in the kitchen making a mess while baking simple sweet treats. Most of our bakes were complete Pinterest fails but they tasted good and it did help inspire Toby's interest in cooking. As he got older my husband Jules or I would get him more involved and now at close to eight years old, he occasionally helps us cook dinner.
Kitchen play doesn't always have to food based either. As Michelle of KU points out, "making playdough with little ones is a fun activity that children love. From measuring the ingredients, to adding in a chosen colour, the process is all part of the activity. Mushing and squishing the finished result is also great for their fine motor skills and developing the little muscles in their hands."
4. The disco party
We are all big music fans in our house, so come Friday afternoon, or anytime we feel in the mood, we love to stick on some party tunes and dance around the living room. Toby is constantly mortified by my attempt at 'flossing' but at least Leo is still young enough to think I'm cool. If we're feeling extra celebratory, some colourful balloons really add to the party vibe, and the boys go wild for balloon 'keepy-uppy'.
To take it next-level-fun, Michelle of KU suggests some parachute-play. "Find an old doona cover that the grown-ups or older children can hold by the corners, while the smaller ones play and giggle underneath. Balloons can go on top and be flicked upwards," she says. "Just watch out for your light fittings!"
5. Crafternoons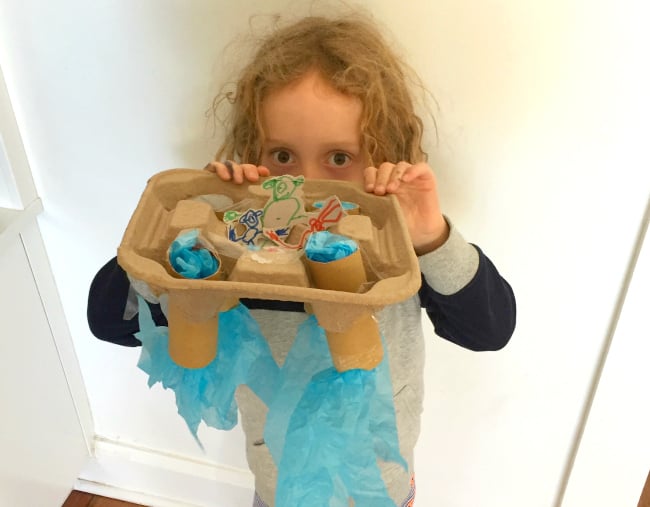 I am not a natural crafter but on a wet and cold day over school holidays where I haven't been in the mood for dance parties or creating obstacle course-style chaos, we get out the pencils, watercolour paints or crayons. This was a really good activity for Toby when I was heavily pregnant with Leo and not up to much physically. We would often find our sketch books and discuss an animal or a Pokemon character we wanted to draw and colour. It was a lovely way to do something creative and have a chat at the same time.
While the initial prospect of a cold, wet day spent indoors can be daunting, I always enjoy this precious time to talk and be silly with my boys, and it's good to know how beneficial it is for them too. As Michelle says, "open-ended play encourages children to use their imagination, be curious and ask questions about the world".
"When children feel supported and nurtured by their parents in this way it teaches them important social skills such as sharing that can be further developed at pre-school or child care," Michelle adds. "It also gives them a sense of empowerment and most importantly, makes them feel loved and secure."
How do you play with your children at home? Any great ideas and tips to share?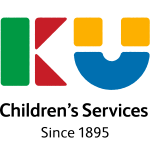 KU Children's Services is one of the largest not-for-profit providers of early childhood education and care and has more than 140 centres across NSW, ACT, VIC & QLD. 99% of KU centres meet or exceed the early childhood National Quality Standards. KU's philosophy supports the National Quality Framework, introduced to ensure consistent, high quality early childhood education for all children. Using this Framework, our qualified educators provide a play-based program designed to be flexible, recognising that each child develops at their own pace. Click here to find out more about KU's high quality early education programs.