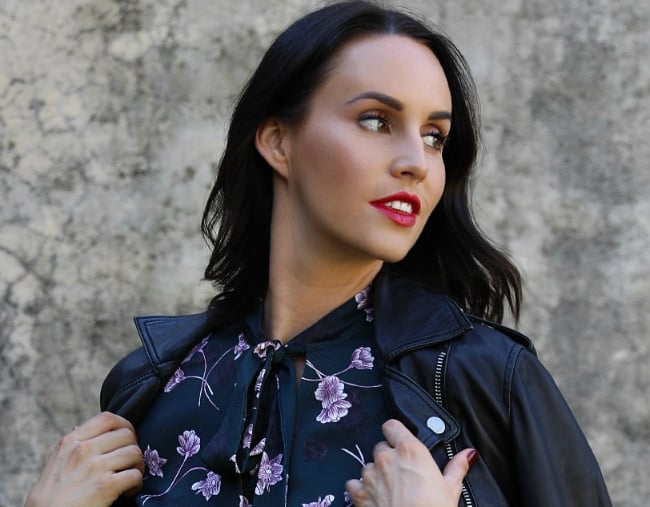 Hi there! I'm Lauren Vickers – professional slashie. Model / Presenter / Personal Trainer / Activewear Boutique Owner / Blogger.
You can find me on Instagram, Twitter, Facebook and my blog. Today, I'm here with you at Mamamia.
Let me run you through a little scenario…
Pre-6am wake up, workout, healthy breakfast, food prep, make yourself presentable, commute, meetings, admin, phone calls, social media, mountain of emails, lunch, more meetings, events, networking, date night, meditation, wind down, bedtime. And…breathe…
Just another day in the life of the busy woman! Sound familiar? Of course it does.
Every frugal woman knows that you can achieve the best of both worlds by spending your money wisely. The key is knowing where to spend a little extra for a great investment staple and then supplementing it with inexpensive (but quality) finds to boost your wardrobe and lifestyle.
Now, I know you don't have time to fumble around sorting out where you can and cannot afford to spend on those investment pieces. Especially during winter, when it's tempting to just spend up on anything and everything to fight the chilly weather blues.
So don't worry sister, I've got your back. Read on and get back to business.
SPLURGE: A comfy pair of contacts ($58 for a 30-pack)
When it comes to the health and comfort for your eyes, we want to be making an investment. These DAILIES TOTAL1 lenses are actually very reasonable when it comes to the Splurge category, and as someone who frequently wears contacts for up to 16 hours a day, I can vouch for their comfort.
For everything from flowing correctly through your morning vinyasa, to proofing those work documents, to spotting your date across the busy bar, these babies have you covered and make you feel like you're wearing nothing at all.
They are also up to six times more breathable than traditional hydrogel lenses so you can say goodbye to those tired, red eyes so many of us get during winter.