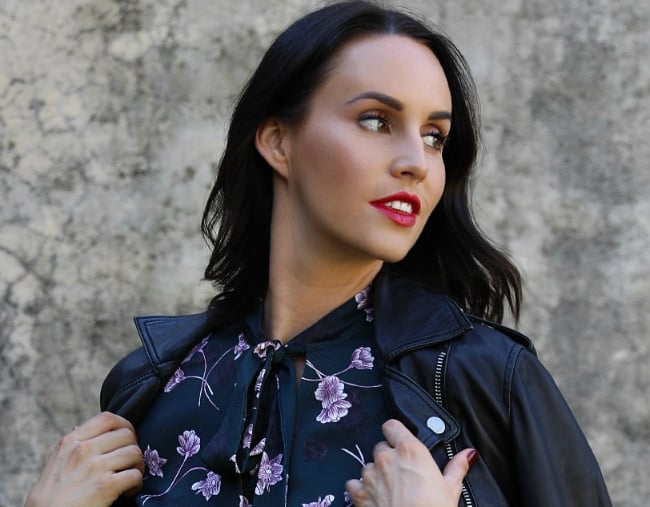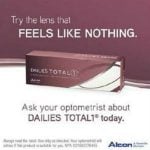 Hi there! I'm Lauren Vickers – professional slashie. Model / Presenter / Personal Trainer / Activewear Boutique Owner / Blogger.
You can find me on Instagram, Twitter, Facebook and my blog. Today, I'm here with you at Mamamia.
Let me run you through a little scenario…
Pre-6am wake up, workout, healthy breakfast, food prep, make yourself presentable, commute, meetings, admin, phone calls, social media, mountain of emails, lunch, more meetings, events, networking, date night, meditation, wind down, bedtime. And…breathe…
Just another day in the life of the busy woman! Sound familiar? Of course it does.
Every frugal woman knows that you can achieve the best of both worlds by spending your money wisely. The key is knowing where to spend a little extra for a great investment staple and then supplementing it with inexpensive (but quality) finds to boost your wardrobe and lifestyle.
Now, I know you don't have time to fumble around sorting out where you can and cannot afford to spend on those investment pieces. Especially during winter, when it's tempting to just spend up on anything and everything to fight the chilly weather blues.
So don't worry sister, I've got your back. Read on and get back to business.
SPLURGE: A comfy pair of contacts ($58 for a 30-pack)
When it comes to the health and comfort for your eyes, we want to be making an investment. These DAILIES TOTAL1 lenses are actually very reasonable when it comes to the Splurge category, and as someone who frequently wears contacts for up to 16 hours a day, I can vouch for their comfort.
For everything from flowing correctly through your morning vinyasa, to proofing those work documents, to spotting your date across the busy bar, these babies have you covered and make you feel like you're wearing nothing at all.
They are also up to six times more breathable than traditional hydrogel lenses so you can say goodbye to those tired, red eyes so many of us get during winter.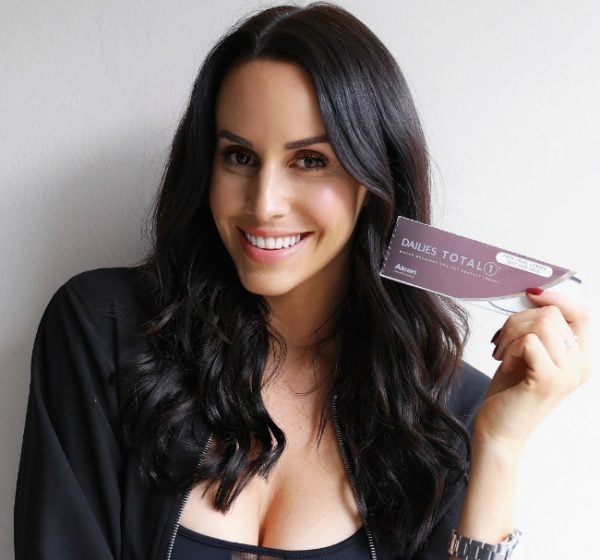 SAVE: A chic and enviro-friendly water bottle ($19)
This little beauty is the perfect size for a workout and to stash in your handbag to make sure you're keeping hydrated throughout the day. The best thing about an aluminium bottle is that it'll keep your cold drinks ice cold (even when you leave it in your hot car) and your tea piping hot (even if it's been sitting at your desk, forgotten for a few hours. A must for winter!). At only $19 at Typo, it's a steal - and by switching to a reusable bottle instead of disposable plastic ones, you're helping to save the environment.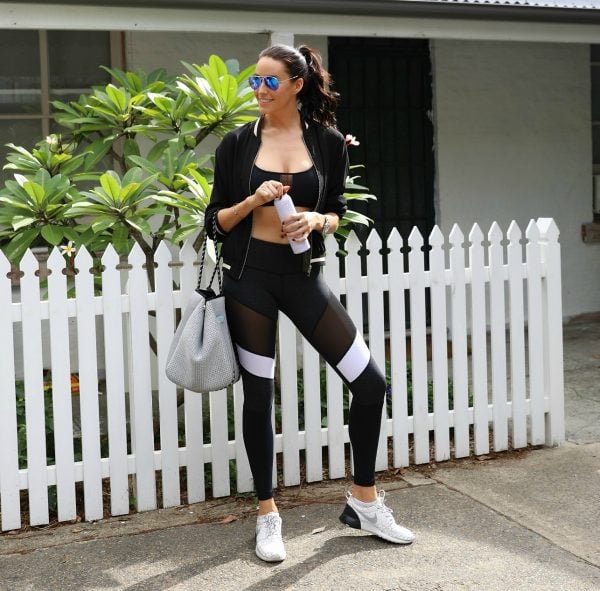 SPLURGE: The cutest yoga tights ($119)
I'm investing in my morning motivation by splurging on some thicker tights for winter to get me through my morning workouts when it's creeping closer to single digits. Summer bodies are made in the winter after all, and these Paco Loves Luna tights (above) will move with my body through yoga, barre, weights and HIIT training.
SAVE: A winter-friendly cleanser ($5.49)
Sukin Cream Cleanser is my absolute favourite for a gentle cleanse that balances out your skin without leaving it feeling tight. I like to use it when I wake up in the morning or after a workout to keep my skin hydrated in that cold winter air and dry office heating.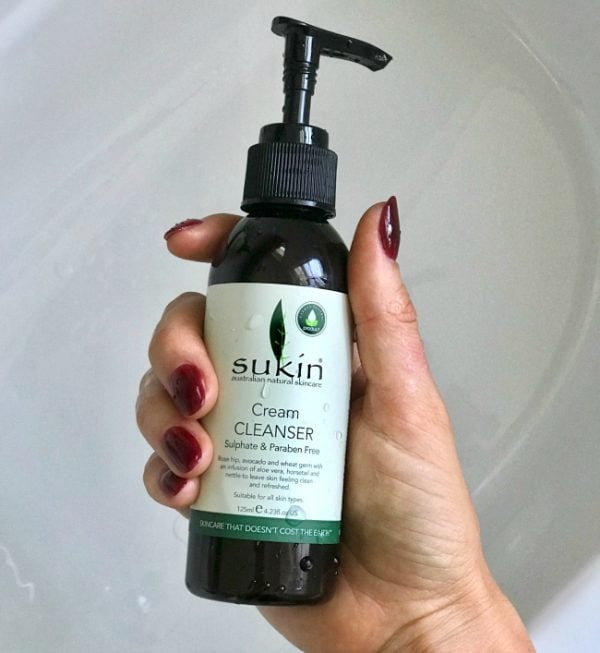 SPLURGE: A gorgeous day-to-night dress ($299).
It's worth having a few wardrobe staples that you can rock from day to night. This feminine, floaty Pas Duchas dress is covered up enough for the office but can take me through to date night with a simple switch up of accessories. I changed my blazer and flats to a leather jacket and heeled booties, and added a pop of colour with this Smashbox Be Legendary Liquid Pigment (SAVE $35) in Bad Apple - it's the perfect glossy red and it's so pigmented and long wearing, it'll last you forever!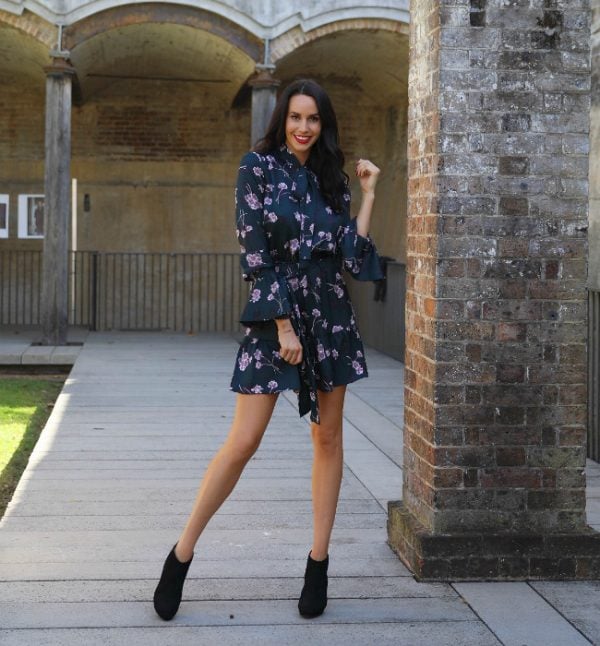 SAVE: That old leather jacket you'll never throw out. (Price: It's so old I can't remember)
We've all got one! Leather jackets are timeless, so don't feel pressured to spend up on a new one every year.
Style your day-to-night looks (like the flowy dress, see again below) with staple pieces you already have in your wardrobe, like a leather jacket and booties. Winter look complete.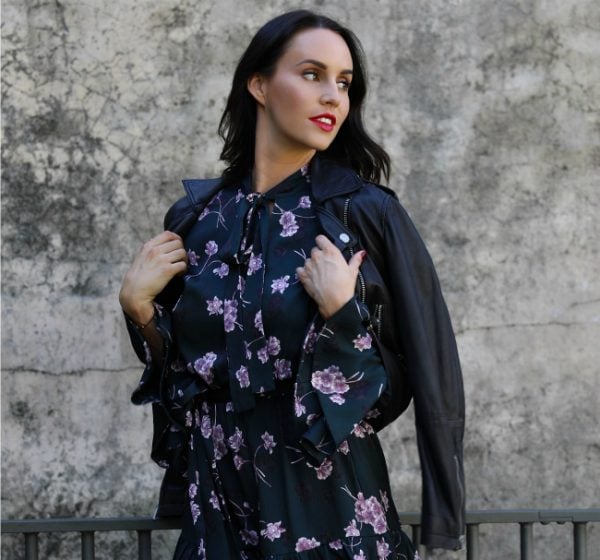 What are your splurge and save tips for winter 2018? Share any finds you've made recently below.
This content was created with thanks to our brand partner Alcon DAILIES TOTAL1. Always read the label. Use only as directed. Your optometrist will advise you if this product is suitable for you. NP4 number A21805833470.
*Percentage of wearers agreeing with the statement 'while wearing these lenses I sometimes forget I have them on'.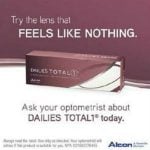 Alcon DAILIES TOTAL1 Contact Lenses provide a unique cushion of moisture providing 16 hours of comfort so you can experience everything, and get on with your day. DAILIES TOTAL1 feel like you're wearing nothing and result in exceptional end of day comfort. Always read the label. Use only as directed. Your optometrist will advise you if this product is suitable for you. NP4 number A21805833470. For more information please visit https://www.morecontacttime.com/technology.shtml