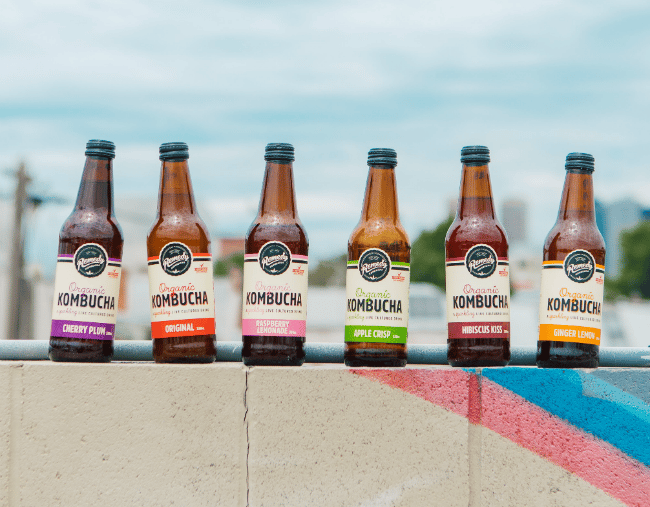 Kombucha is all the rage right now and if you're anything like us, you're loving it! Not only is it delicious, it's actually healthy and full of things that are good for your gut health and overall wellbeing, including good bacteria, antioxidants and organic acids. Win win, right?
So, why are we telling you this? Mamamia has teamed up with Remedy Kombucha, aka the best "booch" you'll find, to give one lucky person the chance to win a year's supply of the fizzy and fabulous Remedy Kombucha.
With tasty, naturally no sugar flavours like Raspberry Lemonade, Cherry Plum, Apple Crisp and Ginger Lemon, you'll never want to go back to sugary soft drinks ever again.
For your chance to win, answer this question in 25 words or less: What's the biggest health change you've made this year and why?

For full terms and conditions click here.
 
PRIZE INCLUDES:
One year's supply (16 cases of 24-pack Remedy Cans 250mL) delivered quarterly (four deliveries of four cases).
Delivered in Australia & New Zealand only.
Choice of Raspberry Lemonade, Apple Crisp, Ginger Lemon or Cherry Plum (cases can't be mixed)
Thank you for your interest. This competition has closed.