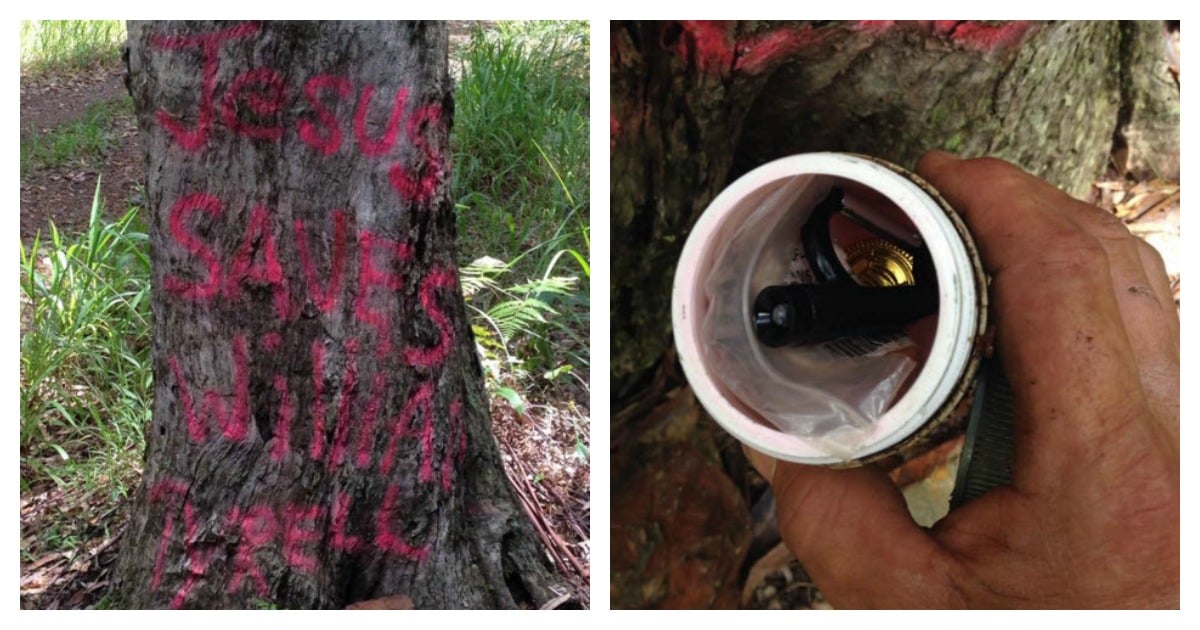 A chilling message painted onto a tree about missing toddler William Tyrrell, located just kilometres from where the then three-year-old disappeared in September 2014, has sparked a police investigation.
Builder Bob Carnes stumbled across the message, scrawled in a bright red spray paint in the Middle Brother state forest on NSW's mid-north coast.
It reads: "Jesus saves William Tyrell [sic]".
Next to the tree trunk was a can containing a compass, coin, torch and post-it notes, Mr Carnes wrote yesterday on his Facebook page, to which he also uploaded photos of the tree and other objects.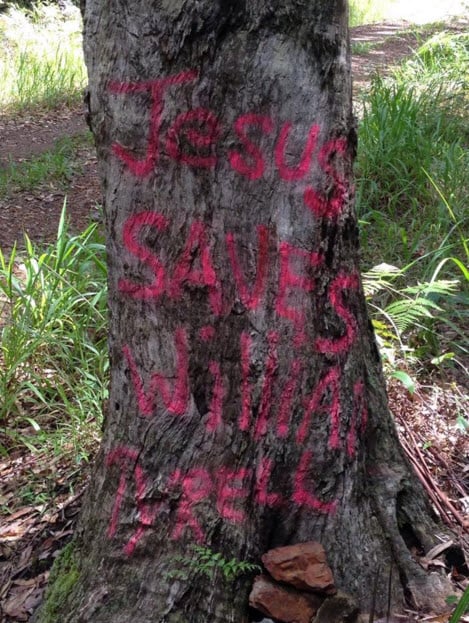 He said he texted the images to NSW police.
The find has been the cause of much speculation but police believe it is more likely a shrine or the remnants of a "geocaching" game rather than a clue left by the young boy's abductors, News Limited reports.
Geocaching is a scavenger hunt which uses GPS technology along with other navigational techniques to find hidden containers.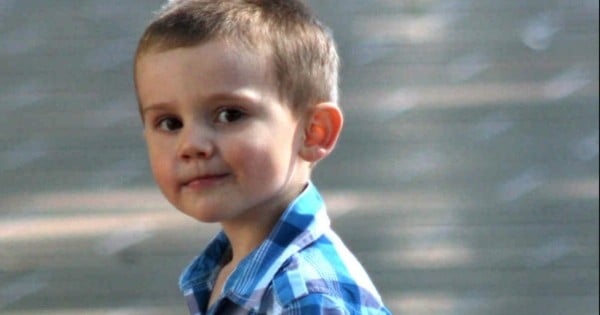 A NSW police statement read: "About 6:30pm yesterday [Sunday 7 February 2016], a member of the public contacted police after a reference to William Tyrrell was found painted on a tree in a state forest near Stewart's River, about 10km south of Kendall."
Police attended, secured the area and seized the items.
"Following inquiries, police have determined the items and painting were a result of 'geocaching', an outdoor activity in which participants use GPS coordinates to hide and seek items," the statement said.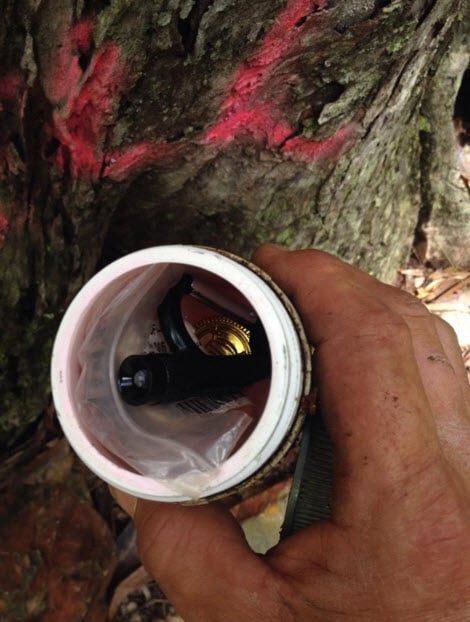 "Given the circumstances of William's disappearance, police are disappointed that it has been included in a recreational game.
"Police maintain their appeal for anyone with information concerning William's disappearance to contact Crime Stoppers."
Tyrrell, a big Spiderman fan, disappeared from his grandmother's home in Kendall in September 2014.
Anyone with information is urged to contact Crime Stoppers on 1800 333 000 or submit a confidential crime report to www.crimestoppers.com.au.