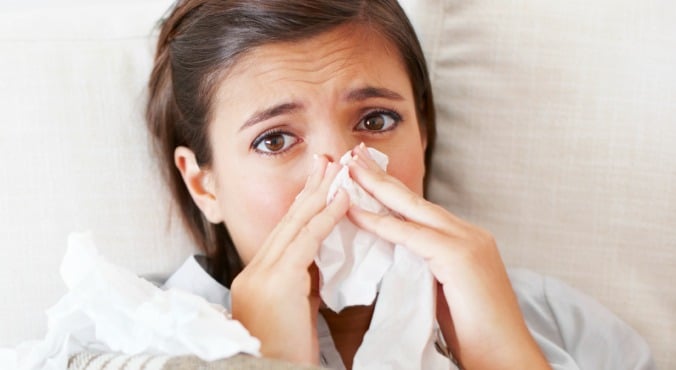 Image via iStock.
About 15 per cent of us get struck by the flu each year, and the flu (or influenza) vaccine is your best shot (sorry) at preventing it.
But what puts many people off is the belief that the flu vaccine can actually give you the flu.
RELATED: Got a cold? Can't make it to the Doctor? Here's what to do
A 2012 survey by US pharmacy CVS found that 35 per cent of people believed this to be true.
Fortunately, it's not.
"The vaccine is made from influenza virus that has been grown, killed and purified," Dr Alan Hampson, the chairman of the Influenza Specialist Group explained to Ninemsn.
"It's then broken into little pieces, which fools the body into thinking it has been invaded. The body then makes antibodies to mop up the virus and stop it from causing nasty infection."
Because the vaccine does not contain any live viruses, it cannot cause flu.
What a few people (around 20 to 25 per cent) DO experience is a few minor side effects that can be confused with flu-like symptoms.
RELATED: This woman claims she's 'allergic' to wifi. And it could be more common than you think
These include a slight temperature, aching muscles and soreness around the injection area for up to a couple of days afterwards. They're perfectly normal reactions and are usually resolved within a few days with no treatment required.