There's a lot of funny territory that goes with having your heart broken on national television. There are, of course, the intrusive questions that go beyond what we already witnessed. How was it watching it back? Have you spoken to Georgia? Is your heart still broken? What do you think of the guy that she ended up with?
And then there is the obvious hypothetical: Will you do it all again for the sake of good TV?
For Matty J, also now known as Australia's first son, this is the kind of predicament he finds himself in right about now. Will he be Australia's next Bachelor despite nursing a fairly fresh broken heart that that snapped right before our eyes?
When probed by The Project as to whether he would do it again, Matty J provided the answer so many of his fans have been wanting to hear.
"Yeah, I would. Yeah."
When probed a little further, he heaped praise on the show and some of its previous Bachie kings and queens — suggesting he has his eyes on that prize.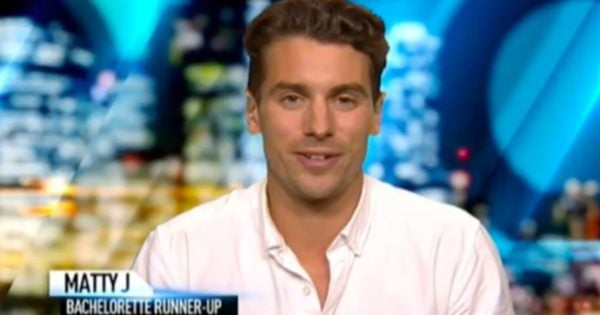 Image: Channel 10