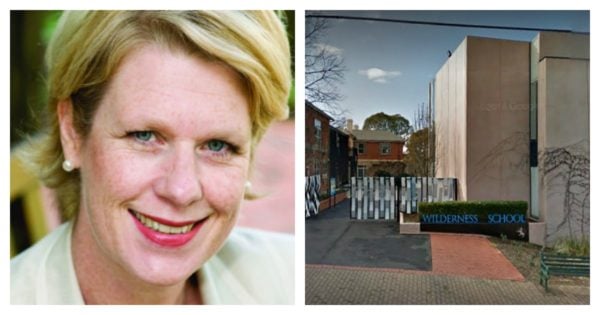 A number of Year 12 girls at an elite private school in Adelaide have come under fire for shaming boys online using their photos in a "hook-up" collage.
The Advertiser reports girls from The Wilderness School posted photos and a slideshow of young men to social media with comments such as #quantitynotquality.
The large collage was reportedly hung in the Year 12 common room for several months. The 'wall of boys' was only taken down after it was featured in an end-of-year video, according to the report.
It was reported teachers previously believed the "hook-up wall" was an innocent collage of male friends and boyfriends.
One private school boy told The Advertiser he learned of the "hook-up wall" in March or April but had since seen several posts on Facebook and Instagram that took aim at boys' appearances.
The boy said some posts had even detailed sexual encounters.
"It's embarrassing to have that showed about you, what you've done in your private life," he said.
"It's frustrating how the girls treat it as a joke but, if a guy did, it would be objectifying women and promoting rape culture.
"I find it unfair that boys can be shamed in this way."
The school has since reached out to Facebook to have the derogatory slideshow of boys' faces removed.
In a statement provided to Mamamia, Wilderness Principal Jane Danvers said the images on the wall displayed in the common room were considered "entirely respectful".
"The images were considered entirely respectful as they were portrait shots sourced mainly from the boys' Facebook profile images or photos from the school formal," she said.
"The context in which they were placed on the common room wall was deemed by staff as innocent and acceptable – girls displaying photographs of boys who were friends and boyfriends.
"The photographs later featured in an unauthorised and inappropriate Year 12 end-of-school-year slide-show presentation two weeks ago. The photographs in the Year 12 common room were then removed at the instruction of senior staff.