Wil Anderson, Australian comedian, writer, presenter and podcaster is 43 years old.
And there's just one question that has plagued his career over the past decade: "When are you going to have kids?"
We're all anxious, you see.
As Mia Freedman sat across from Anderson in the Mamamia podcast studio, interviewing him for the latest episode of No Filter, she could hear the deafening sound of his biological clock ticking.
It was distracting.
Except, of course, it wasn't.
Anderson has managed to largely evade questions about having children throughout what has been an incredibly public career – a luxury that women simply do not have.
Wil Anderson speaks to Mia Freedman on No Filter about his choice not to have children. Post continues below.
He began as a standup comic, before making television appearances on Good News Week in the mid 90s.
Anderson's first big break came in 2000, when he started co-hosting the Triple J breakfast show with comedian Adam Spencer. Since, he has hosted ABC's The Glasshouse, The Gruen Transfer and Gruen, worked as a co-host on Triple M's afternoon drive-time radio program and toured internationally as a standup comedian.
He now hosts a number of podcasts, the most popular of which is Wilosophy. 
Although he speaks sparingly about his personal life, Anderson has in the past made reference to a long term partner.
While discussing how women in the public eye are read in relation to their status as wife or mother, Anderson said, "I'm 43 and no one asks me…" referring to his choice not to have children.
Freedman pressed, "You know, that was going to my next question…" before Anderson interjected "No. Dear God no."
"I have no faith in this planet," he said.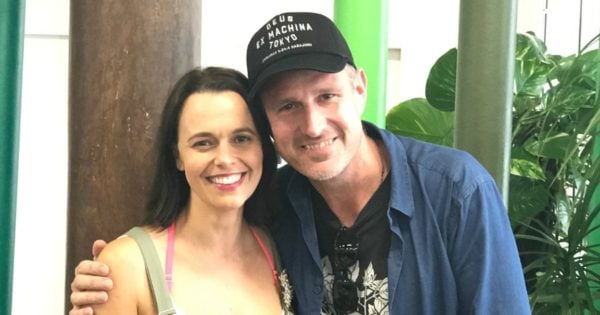 "I think we're past the point of no return, unfortunately. I mean how do you bring a kid into this world where Mad Max Fury Road is going to be a documentary not a piece of fiction?
"I feel like where we are, there are so many kids in the world right now, one of the major problems facing our world is population, really? I need to bring some other kid in instead of us rescuing one of those kids we're locking up in a cage on Manus Island?"