The wife of indigenous AFL star Eddie Betts has responded to the racist incident that saw a woman hurling a banana at her husband.
Anna Scullie posted a picture of the couple's two children on Instagram last night with the powerful caption:
"I will not stay silent, so you can stay comfortable #ourfuture #bethechange #stopswithme."
The image captures their two sons wearing the Adelaide Crows guernseys as a symbolic support of their father's team.
The post has gained a great amount of support from fans and friends since it was posted on Monday night.
"Amen to that. Eddie is a huge role model my son looks up to him and thousands of other children do too," one user commented on the post.
"We are all behind you guys," another user said.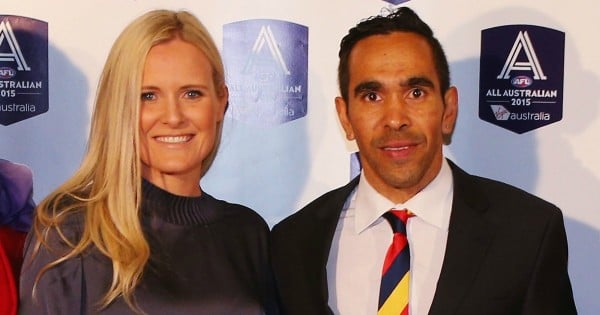 Betts himself responded to the incident through a video released through the Port Adelaide Football Club.
"It's a little bit disappointing that someone is trying to aim at you while you're playing on the field," he said.