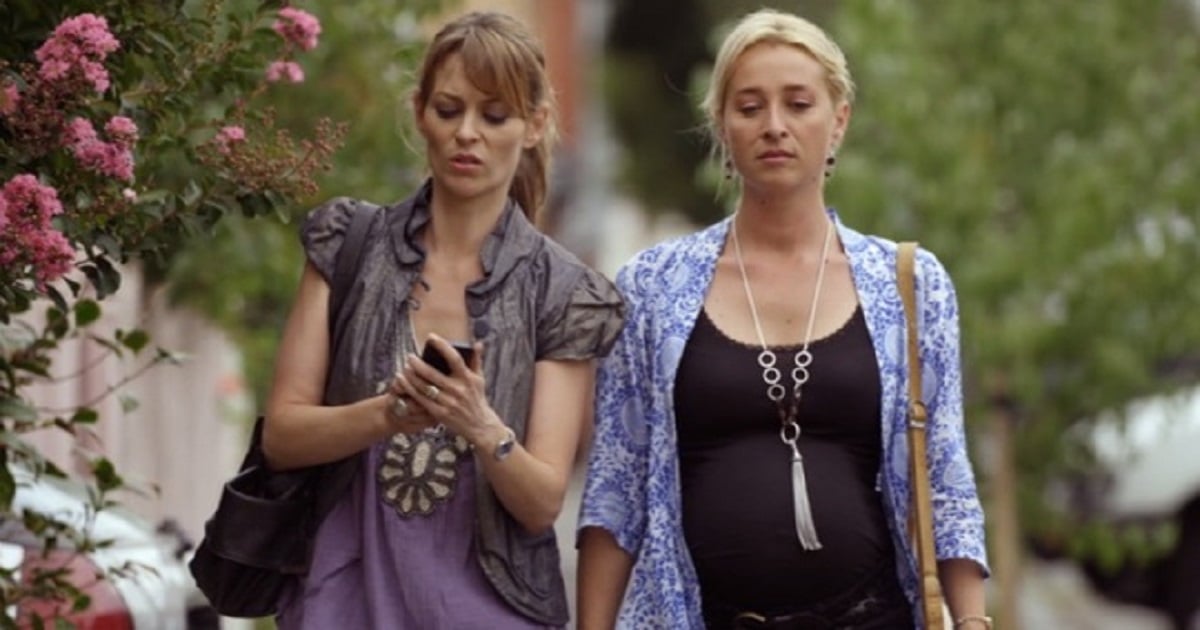 Last night, after a two year break, Offspring returned to our screens.
The much-anticipated series return didn't disappoint, with several key moments that gave the nation plenty to talk about.
Be warned, there are plenty of spoilers in this post, so don't keep reading if you don't want to know.
One of the most pivotal moments centered around Nina's dad, Darcy.
When Nina's phone rings just after she's found out that her ex, Leo, is dating someone new, she ignores it. It's a call from her father. But that moment turns out to be highly significant – with the bombshell dropping that Darcy has died from a heart attack while overseas.
An #Offspring family tragedy like no other ???? pic.twitter.com/FZDmjt6lbn

— Offspring (@OffspringTV) June 29, 2016
Given that most of Australia are yet to emotionally recover from Patrick's death, the decision to kill off another character was an interesting one. So, why did Darcy die?
Speaking to news.com.au, Offspring's script producer and head writer Jonathan Gavin explained it had to be done.
"Because it's been two years since the audience last saw Nina and the Proudman family there was a feeling that we needed a major event to bring everybody back together," he said. "And also, in a way, to set up all of the momentum and collisions that were going to give an arc to series six."
Let's revisit our top five favourite Offspring moments. (Post continues…)
It's already clear that Darcy's death will be a defining moment of this season, which signifies the beginning of a complex chain of events.
It's through Darcy's passing that Nina, Billie and Jimmy find out they have a secret half-brother named Will. But even without that element of the storyline, Gavin explained that the death of a parent is hugely significant.
"We realised the death of a parent is, of course, a major event in anybody's life — but in that family the place that Darcy holds can't be filled by anybody else. So it's an incredible change to the geography of the family and it sends everybody off into new directions.
"The characters are in their 30s now (and) that becomes a fear when you're in your 30s and you start to realise that your parents might not be there forever."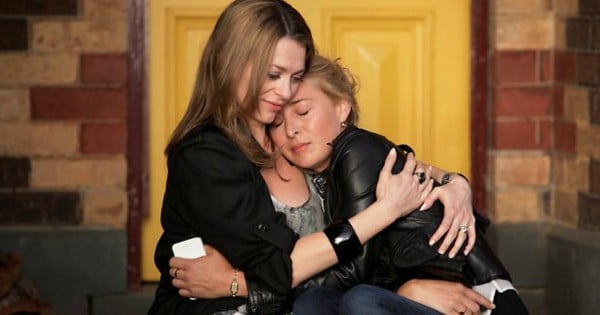 Of course, the writers tossed up several other potential plot lines that didn't involve Darcy's death. For a moment, they even considered whether something should happen to Nina.
"If you think of what if something happened to Nina? What if Nina got sick? Or Nina was in an accident? Or Nina was suddenly faced with some kind of health crisis," he said. "And the thing is that those ideas are interesting things and they do affect everybody in the family but there's nothing that has quite the same gravity as the idea that we went with in the end."
We tend to agree. The bombshell of Darcy's passing will likely shed light on the strong bond between Nina, Billie and Jimmy, and make way for a major question for this season: How will Will fit into their lives?
Listen to Mia Freedman give Offspring a 2/10.