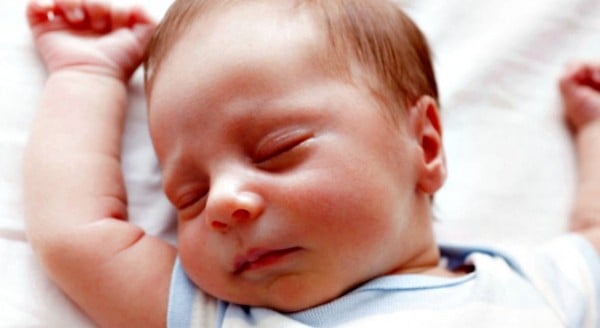 As a feminist, I believe in consent and autonomy for all bodies — not just women's bodies.
When my husband and I looked at the screen in the ultrasound room and saw that we were having a girl, we both breathed a sigh of relief. Not because we didn't want to have a boy, but because it meant the circumcision debate was off the table.
RELATED: Hey, dads? Your health affects your baby's too.
We both knew I was steadfast in my opposition to circumcision. Not only would I not change my mind, but it would be a hard discussion to broach with our Jewish families.
Were we to have a boy, we would have been expected to have what is called a bris — a ritual ceremony where a rabbi circumcises and blesses a baby boy on his eighth day of life. Meaning everyone would know if we decided not to circumcise our son.
But if it's a tradition in our families and religion to circumcise a boy at birth, why am I so against it?
I wasn't always against circumcision, but I had also never thought much about it. It was the norm within my family and with most of the men I had sexual contact with early on. I'd heard the stories about uncut penises being 'gross,' and I didn't know any better, so I believed them. (Post continues after gallery.)
It wasn't until college, when two things happened that made me reconsider circumcision: the first was that I slept with an uncut guy and found that it wasn't gross. It was actually kind of awesome.
The second was that I watched an episode of Penn & Teller's Bullshit that looked at circumcision and came away having serious doubts about the procedure.
RELATED: My boyfriend got the snip. I got the pictures.
It turns out circumcision is a wholly unnecessary procedure, and the United States is the only country that routinely circumcises the majority of its boys. In fact, 70-80 percent of men worldwide are uncircumcised.
Another argument commonly used to advocate for circumcision is that it reduces rates of HIV and other STIs. However, the studies used to spread this misinformation were conducted using more bad science, and other studies have shown that circumcision doesn't reduce a person's risk of contracting STDs at all.