Thanks to TV shows like Broad City, the act of 'pegging' is slowly making its way into popular culture, albeit still in a whisper.
Nothing to do with your clothes line, pegging is the term for receiving for receiving anal sex with a strap on and more and more straight men are enjoying it – or at least finally being more open to admitting it.
In the latest episode from Triple J's sex and relationships podcast The Hook Up, host Hannah Reilly and sex therapist and relationships counsellor Giverny Lewis took a deeper look into why heterosexual men and women are drawn to it.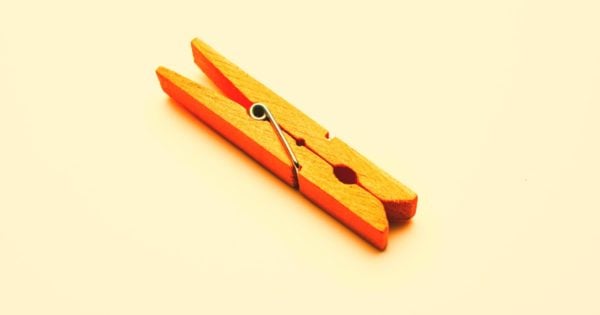 "It's something that a small proportion of people engage in actually, but more generally I certainly see people who enjoy having their butts played with in lots of different ways so it's not entirely uncommon," says Lewis.
She attributes the increased availability of different sexy toys online, that eliminate the need for embarrassing visits to the adult store, to its growing popularity.
Andrew* is straight and has been doing it with his partner for nearly eight years.
"It's one of the more fun things to do, it's a bit of a role reversal," he told the program.
Listen: Madison and Carla discuss the obsession men have with anal sex. Post continues after audio.

"It feels so good so why not do it? Honestly don't knock it 'til you try it."
For Steve who "loves" being pegged, the practice started from his rule that he wouldn't ask a partner for something he wasn't prepared to do himself.
"So when an ex-girlfriend and I were talking about anal, she suggested I try it. We did it right, slow, with plenty of lube and lots of relaxation and I was hooked," he said.
As Hugo Schwartz has argued previously in Jezebel, pegging your partner might actually be a good way to make them more thoughtful and empathetic.
"Culturally men are thought of as the dominant partner sexually and pegging allows them to experience what it is like to be penetrated and gives them penetration empathy which they can then pass on to their receptive partner as well," agreed Lewis.