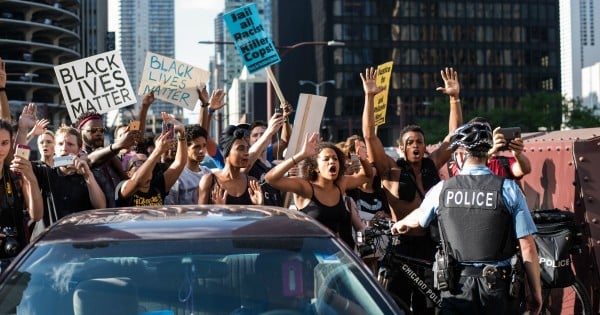 Scrolling through my Facebook feed, Twitter feed and email inbox, I'm seeing and reading a lot about the #blacklivesmatter movement in the US.
In case you missed it, it's a push back against the daily and disproportionate violence against black people in the US.
Everyone from celebrities (Kanye, Beyonce, Jay Z) to normal people ordering their Starbucks under the name "BlackLivesMatter" so that baristas call it out, have pushed the movement into the nation's conscience, to a point where it's now a large and vocal modern civil rights movement.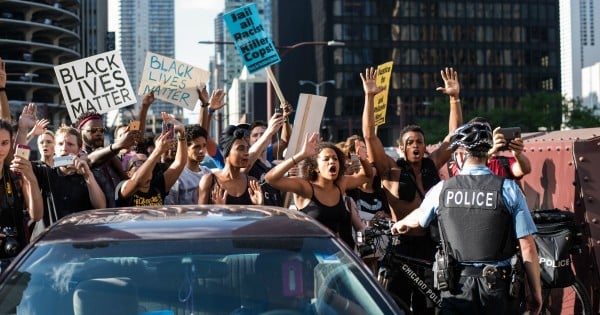 Image: Getty. 
It's filtered into the Australian psyche, too.
To a point where it's expected that over 5000 Melbournians will take to the streets this weekend to support the movement, in a protest outside the State Library.
So here is the question: Why don't we have Black Lives Matter movement in Australia?
When Adam Goodes gets called an ape on the football field, we get riled up, we write op-eds, we wring our hands over the undercurrent of racism in this country - absolutely, it's an important conversation to have.
But are we missing another conversation? A difficult, complex, sad and fraught one? An unpopular conversation; filled with questions that seem to hard?