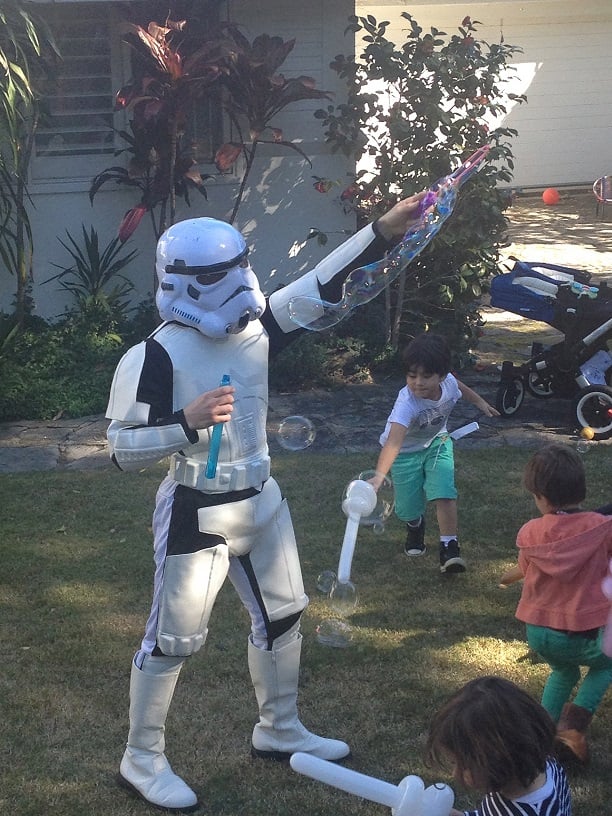 This week I paid a storm trooper $250 to entertain 11 small boys. It may be the best $250 I have ever spent.
My youngest son turned 5 and to celebrate, he had his first ever birthday party. He's my third child. Anyone with more than two will understand.
It's not that we've IGNORED his other birthdays. I dimly recall some balloons when he turned one and a rug in the garden. And last year, he had three friends over after kindy and they all ran around the garden for an hour waving swords.
But this year, I had to step it up a bit. Poor kid. His older brother and sister had all manner of parties by the time they turned five. From those mobile zoos that come and set up in your garden to fairies and Disney characters.
I've always been a fan of out-sourcing the entertainment. Because I swear to God, time stands still during your child's birthday party.
You look at your watch thinking, "OK, I reckon there's only half an hour to go" and then you see the birthday party only started 25 minutes ago and you lose the will to live.