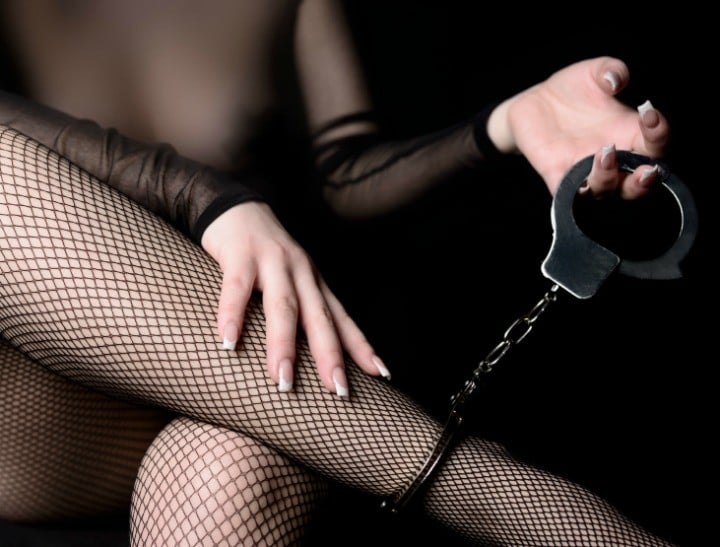 I was finally free, and I REFUSED to be poor.
If someone had asked me when I was 20 to describe my life at 40, never in a million years would I have imagined raising kids on my own, working days as a dental hygienist and selling sex toys on the side.
Yet, that's exactly where I wound up.
After years of being emotionally abused and verbally assaulted in my marriage, I lost sight of the version of myself I'd always known. I knew I had to get out or I'd die inside.
My marriage had finally beat me down emotionally. I was done.
I think my ex expected me to stay in the marriage because the other option — divorce — was just too expensive. I know there are plenty of women who feel trapped in their own marriages because of finances.
I needed to find a way out… I had reached a point where nothing else mattered.
I had calculated a financial plan for getting divorced that involved downsizing to a different house and taking on extra hours at my dental hygiene job. That, plus child support and thriftiness, would be enough to ensure that I'd be able to stand on my own feet.
I didn't count on not getting the child support.
Then, the day after my divorce was final, my ex-husband lost his job. My new "single mom" reality didn't sink in until my lawyer, after fighting (unsuccessfully) for my back child support, said, "You know, you can probably qualify for food stamps now."
Food stamps. The words smacked me in the face. I never thought that would be me.
I wasn't sure what I'd do. Once I accepted the fact that there would never be reliable child support, I realized I was going to have to do this completely on my own.
My ex-husband wanted me to fail, but I was determined not to.
I came out of our divorce with virtually no savings; what little I had I used to set up our new house. And now I had mortgage payments, utility bills and property taxes to pay, plus all the usual expenses associated with raising two kids in the suburbs — school fees, hockey equipment, baseball uniforms, and gas to chauffeur them all over creation.
I am not a keep-up-with-the-Joneses type of person, but one way or another, I needed to make sure my kids wouldn't suffer any more than necessary.
I was already working 5-and-a-half days as a dental hygienist, but it wasn't enough to make ends meet. I needed money.
When opportunity knocks, you open the door and grab it. And for me, that knock was as unconventional as it could get.
I was at a party one night with friends I had known growing up. This family had always been in the "adult novelty" industry — everything from adult books, porn movies, sex toys and more.