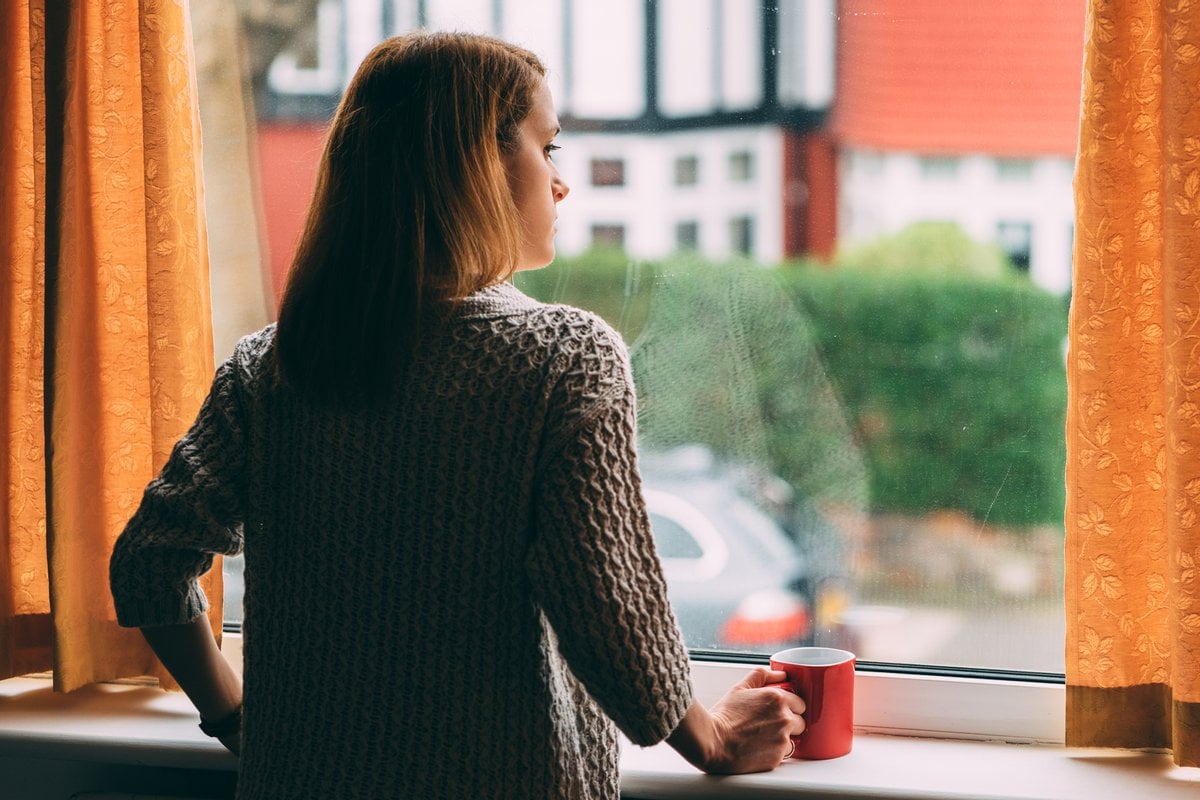 This post deals with domestic violence, and could be triggering for some readers. If this post brings up any issues for you, or if you just feel like you need to speak to someone, please call 1800 RESPECT (1800 737 732). 
"That was great!" my husband smiled at me from across the table as I hung up on my ex, mid-sentence.
"It used to be so painful listening to you talk to him. He'd be bullying you and you'd just give in. Wow! Look at you now!"
I smiled back, placed the phone on the table. For the first time in years, I felt calm after an argument with my ex. Almost completely unfazed. I laughed. "Pretty different."
Watch: Women And Violence: The Hidden Numbers. Post continues below. 
Who was that woman four years ago, ten years ago, who passively stood by and accepted abuse from people? Not just from my ex either. From friends and strangers. From family members. Things I would never put up with now.
Why did I do that? Why do so many of us do it? I've been asking myself that lately, but I'm not sure the answer is a simple one.
"You're one of the most passive people I know," someone said to me a few years before my marriage ended.
That's not how I thought of myself. I thought I was a strong, smart, capable woman. I thought he was wrong, but I didn't say anything. I see now how completely right he was.
Passivity showed up every day in my life. It showed up in my pride at being "low maintenance." I didn't ask for or need much, from anyone. It showed up in my refusal to express my own needs or even acknowledge I had any. It showed up in people-pleasing, "helping", and being gentle in instances when I should have been firm.
Why did I put up with abuse? Why was I so passive against it? I've been asking myself this as I try to change my behaviour.
Change is so difficult. It feels like I'm slowly unravelling and rebuilding myself, in dozens of painful moments of realisation and awakening.
I read and hear people making statements like, "Women just need to stand up and know their worth" or "If we stop accepting abuse, it will stop happening." I agree. Why should we put up with it? Why do we? 
I'd love to say it's as straightforward as just standing up and saying no. But like many of us, our "why" started in childhood. We're so used to behaving one way, often we don't even realise there's anything wrong with it.
My mum, a strong independent woman, suffered from mental health issues and childhood trauma and, growing up, I became used to being well-behaved and easy. Walking on eggshells was my expertise. I learned how to be careful with a strong but fragile personality.