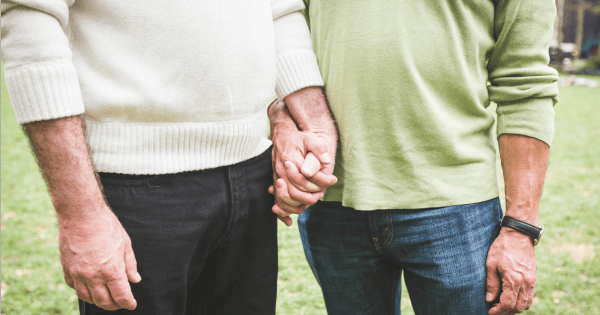 Here's a trend that has a lot of people confused. On dating sites and apps there's a growing new category:  gay men seeking sex with straight men. Or straight men seeking sex with gay men.
In America, there are reportedly more than three million men who identify as straight – but secretly have sex with other men.
A recent piece on Salon.com explored this trend, pointing out that 10 per cent of 'male seeking male' ads, were asking for men who did not identify as gay or bi. On top of this, 24 per cent of 'male seeking male' ads were actually posted by men who were not gay or bi.
So why do straight men sometimes seek out gay sex?
Therapist Joe Kort, speaking to Salon, said that it wasn't necessarily because these men are closeted or actually bisexual. Instead, he theorised that men merely enjoy how easy it was to get this type of sex.
Many people become confused about this because they think these men are gay or at least bi because they are hooking up with other men… But these men are not attracted to the men, they are attracted to the quick and easy sex that doesn't involved social skills or getting to know one another.
Another reason straight men might seek out gay sex, is because they feel more freedom to engage in more unusual sexual practices. Kort continued:
For many of these guys, they say it is opportunity for sexual release and they can engage in more kinky and fetish-type sexual acts that they cannot readily find amongst women.
Kort added that for those coupled-up, straight dudes out there seeking gay sex, they were more comfortable with the concept, as they didn't see it as cheating. If "it is with another man and not a woman", many men think it doesn't count.
On the other hand, why are gay men seeking out straight males for sex? In this instance, Kort theorises that it has to do with power relations, saying that "internalised homophobia" might have something to do with it.
"They seek out the privileged male, which is usually the straight man, and gives them the illusion that they are accepted by the type of male who usually rejects us," Kort says.