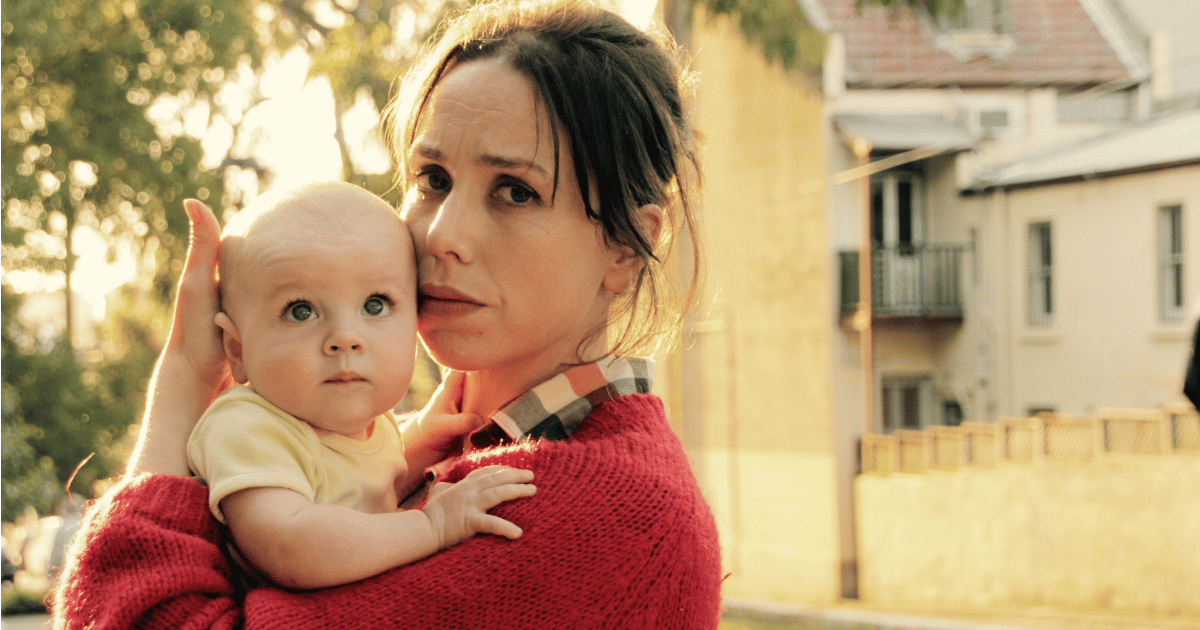 There were two videos this week that had all the women in the Mamamia office backslapping each other, wiping away tears of joy and clasping their hands in delight.
Everyone, except me.
The first one was a viral video. A very clever campaign where a card company posted an ad for a job and then interviewed prospective applicants.
But it wasn't just any job. It was the job from hell. It required the applicant to work standing up, all the time. To never have a break. The hours were endless. There were no holidays, (in fact, the workload increases at holiday time).  Applicants were told: You will not sleep. You will not eat. And you will not get paid.
The shocked applicants dub the conditions as "illegal" "cruel" and "inhumane." And as we watch their incredulous faces that such a job could possibly exist in the world, comes the grand reveal. *Cue soaring classical music*
The job is "Mum."
The full video is here:
The second is a new show on the ABC called The Letdown.  A comedy about the cruel shock of having a baby, the disconnect, the struggle, the 'real'ness of the changes that happen when you go from DINK (double income no kids) to SITCOM (single income, tiny child, objectionable mother-shaming).
The mothers' group are a pack of bitches. The husband is hopeless.  Judgement leaps from every corner. The lead character doesn't sleep, doesn't eat, doesn't know who she is, feels isolated from her friends, and sobs on the bus on the way home.
My social media feed is littered with parental real talk.  I'm told becoming a parent means gaining weight, living in filth, being constantly tired, constantly judged, never having time to read the news/do a wee in peace/or have a shower.  You'll forget your kids' name and you'll never drink a proper coffee or have a good night's sleep again. Your wardrobe will fill with elastic-waisted pants. Your car will become a tip. Your life will become a tip.
And you, you once had a career. Maybe a university degree. And now you can't remember your name and you're wearing fur-lined crocs.
As they get older, it's just lather, rinse, repeat. Now you're dealing with bitchy school mums and school-yard politics, sexting and come what may. You still haven't slept. Do you remember the taste of brunch? The taste of FREEDOM? LOL!
Not helping. 
For parents, I imagine the relentless stream of war stories are reassuring.  In fact, I know it is, because we have a podcast dedicated solely to it. People want to hear real parenting talk. They want to read it, to know it, to click 'like' and 'share' on photos of messy cars and lives. To nod along with the chaos, to know they're not alone.
And I understand the need to push back against "perfect" images of parenting. There are countless psychological studies that point to lowered expectations as increasing your likelihood of happiness. High expectations, it seems, is linked to feelings of failure, and even depression.