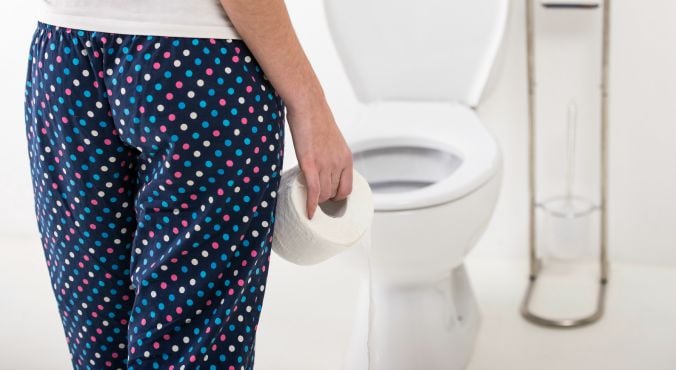 Image: So, we meet again… (via iStock).
Periods. They're great fun, no? There's the bloating, the acne, the clumsiness, the mood swings, the memory lapses… and for many of us, there can also be a noticeable change in digestion.
Some women experience overly rumbly tummies, others diarrhoea. Either way, the question remains: why do our bowel movements go funny around our periods?
You can place some of the blame on your prostaglandins — these are chemicals which regulate the female reproductive system and are involved in the control of ovulation and the menstrual cycle.
RELATED: Ever had your bowels go haywire after a night of drinking? This is why.
"They are released when you have your period. When you get a surge of estrogen during your period, you also get prostaglandins. You need them to keep everything in check," explains Dr Sara Baqar, an endocrinologist based in Melbourne.
Prostaglandins, especially if present in excess, can result in the uterine cramping and discomfort many women experience during their menstrual period. (Post continues after gallery.)
All your period supplies.