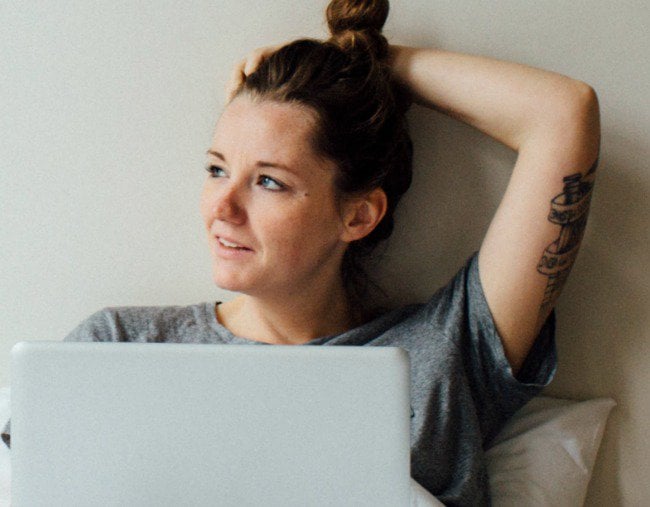 "Thanks for the catch up! Had a great night. Want to do it again on Thursday?".
I tapped out the message in bed – full of anticipation – after what I thought was an amazing date with a guy I had saved in my phone as 'Matt Tall OkCupid'. It might have been the fairy lights or maybe it was way we laughed over our love of bad reality TV but we just… clicked.
I pressed send and sat on my bed with the sneaky cheeseburger and fries I had picked up on the way home, waiting for my reply…
I waited. And waited. "He must have gone to bed", I said to myself, as I stuffed a few more cold fries in my mouth and fell asleep with a face full of makeup, expecting a message in the morning, locking in what would be a romantic and exciting date.
Of course – that message never came.
'Matt Tall OkCupid' was part of 'the ghost generation'. Sounds scary right? It is if you're a single person. Ghosts enter your life with promises of romantic dinners, weekends away and meeting the parents until one day they simply… disappear. No reply to your text, no explanation and definitely no pottery class while 'Unchained Melody' plays.
As I came to terms with my six foot four romantic liaison coming to a close, I started to feel indignant at the number of men who had ghosted me. In the name of research, I had a quick scroll through my phone. I found a whopping 183 men I'd met on dating apps – 46 of whom had ghosted on me. That's one in four men who disappeared into the Bermuda Tinder-angle.
The big questions loomed. Was it me? Was it them? What happened to my lost lovers? Armed with a smart phone and a sense of self-righteousness, I decided to find out what happened to all these disappearing men – I was going ghost hunting.
Even ghosts need to pay the bills – the first stop on my search would be LinkedIn. Worried that my former lovers would see my name pop up in their Recent Visitors, I opted to create a new LinkedIn account, under the name of 'Peter Venkman' – the wacky character played by Bill Murray in the 1984 classic Ghostbusters.
I started tapping my disappearing beau's names into the search bar. So, looks like Rob moved to Sydney – must have got that promotion. Chris recently liked an article on effective leadership – he was always so career focused. Alex was still working as a DJ – not sure what sort of a DJ needs LinkedIn – but I'm glad he listed 'letting the beat drop' as a skill.