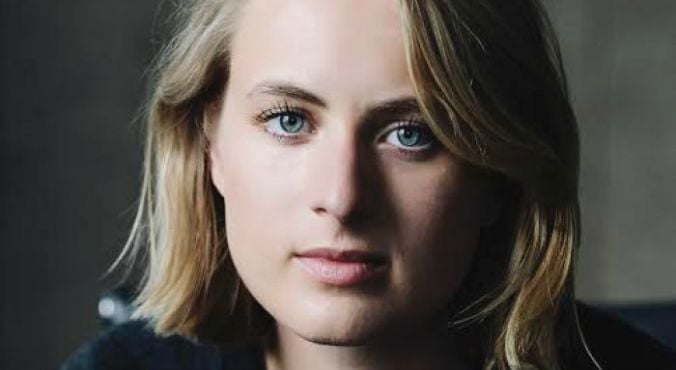 Image via ABC.
At the age of 13, Ms Bannenberg suffered spinal fractures and other injuries in a serious horse riding accident.
One year after initial treatment the aftermath of the damage became more apparent, with Ms Bannenberg transitioning from acute to chronic pain.
RELATED: 'Just because someone is out of hospital, doesn't make them instantly well.'
The conversation shifted from finding a cure to ongoing management.
"I had real physical damage that we could see on MRIs, on X-rays," she told Dominic Knight on 702 ABC Sydney.
But it was the residual pain from the injury that began to take over, becoming an unwelcome fixture in her early teenage years and still remains with her today.
"That was a shock for me because I didn't expect it to be something that was going to last for a long time," she said.
"Particularly after it had been going on for a few years, it really wears you down.
RELATED: What causes different kinds of headaches? And should they be treated differently?
"Anyone who has chronic pain will understand; it interrupts your sleeping patterns, it really brings down your mood."
Now 25, Ms Bannenberg continues to experience chronic pain and has tried a combination of treatments to try and heal her body.
"A lot of the people around me have been very understanding but it has been difficult because a lot of chronic pain is invisible," she said.
"You don't want people to feel sorry for you.
"It's not about the sympathy vote; it's about making sure that people understand that sometimes someone can appear perfectly fine but, underneath, there is something else going on."
Why pain becomes chronic in some people and not others.
Internationally-recognised pain specialist Professor Michael Cousins has more than 50 years' experience in the field and is director of the Pain Management Research Institute at Sydney's Royal North Shore Hospital.
"Acute pain is a symptom, it tells you something is wrong and it's a warning system," he explained.
"Chronic pain is a condition and I believe it's a disease, a chronic disease in its own right."
According to Professor Cousins, pain becomes chronic when it persists beyond the expected timeframe of healing, typically at the three-month mark.
RELATED: Is an injury preventing you from exercising? You need to read this.
While acute pain resolves in most people during that time, the mechanisms for acute pain don't switch off for all.
"There may have been some damage to nerves during the injury, during the surgery, and the body is trying to compensate for that," he said.