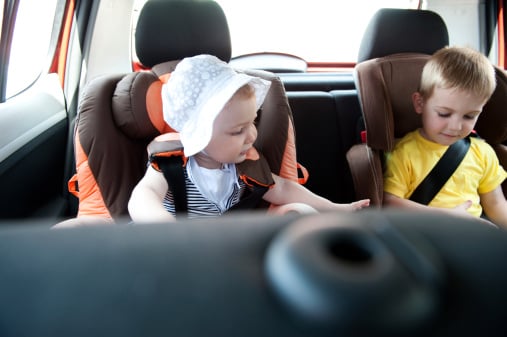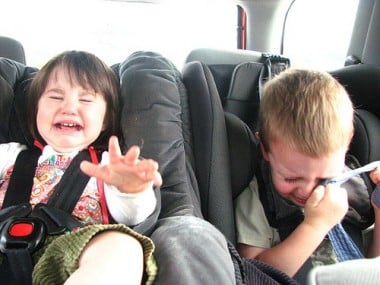 Ever wonder why an hour-long drive with a two year old feels like twenty?  Well, for you it only feels that way but for your toddler, it really is.
If you're two-years-old, you've had about 17,500 hours on earth.  If you're forty, you've had twenty times as many (about 350,000).
Therefore, proportionally, the hour it takes you to drive from grannie's is the equivalent of a twenty-hour ordeal to your squealing, crying, babbling, bottle-chucking child.  I don't know about you, but twenty hours in a seat staring at eight lanes of freeway with the same frigging toy in my hand would have me yelling 'freedom!' – or 'blishnitz' – too.
As Dr Karl so rightly pointed out, the reason it feels like the years go faster as we get older is because they represent a smaller and smaller percentage of our lives.  When you're five, a year is twenty per cent of your life, an incomprehensibly long time (especially when for the first forty per cent you were largely a bundle of drool and sensation).  It is the equivalent of six years to a thirty-year-old; over a decade to someone in their fifties.  If Christmas only came once every ten years, we'd all be hanging out for it too.