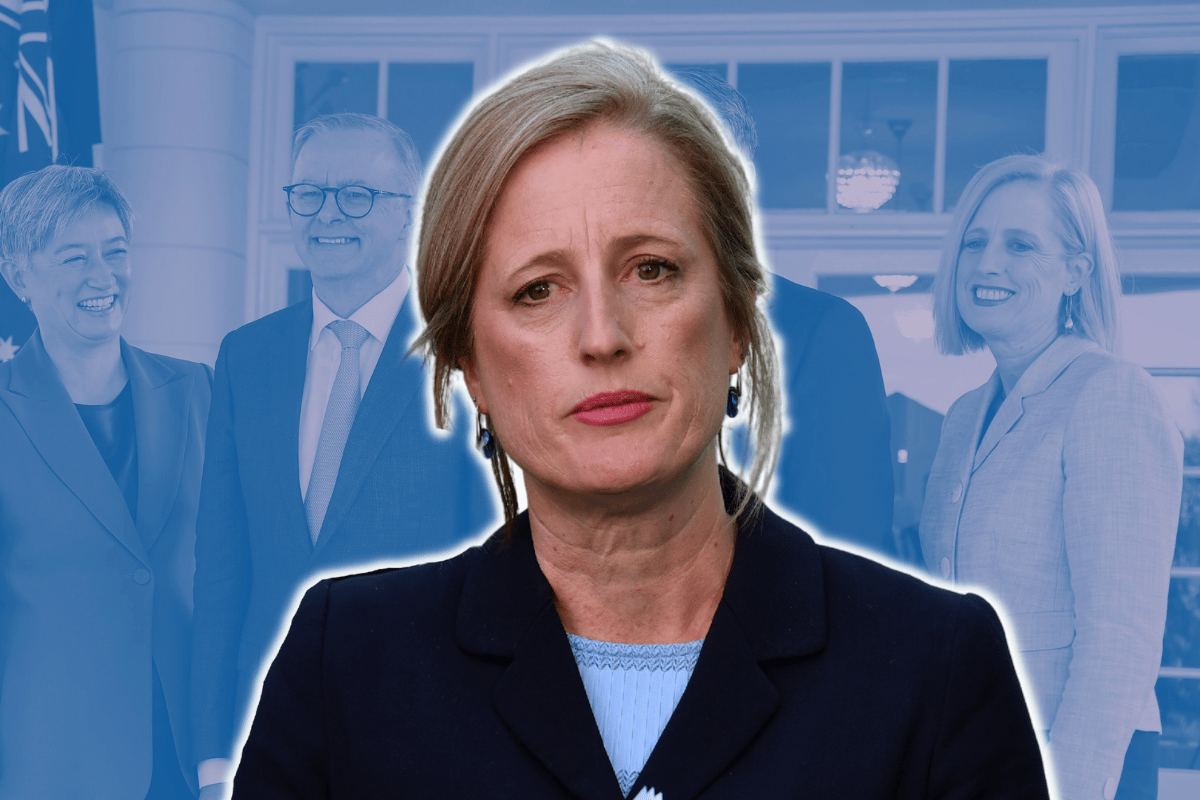 Katy Gallagher was driving around looking for her fiancé when she heard a news report over the radio. 
The then-27-year-old, was 15 weeks pregnant and holidaying with her fiancé, Brett, but he hadn't returned home from a bike ride.
"There was a radio announcement on the local radio station that a cyclist has been killed earlier that day. He was a male in early 30s, they believed, and they were looking for anyone who knew him," Katy told the podcast My 15 Minutes Presents.
In that moment, Katy's life, which up until that point was going "swimmingly", turned on its head. 
"We were having a wonderful holiday, thinking and dreaming like young couples do when they're about to have a baby. And that all changed in that 15 minutes on that day."
"I'd gone from being a 27-year-old who thought I had my life planned out, with my life partner, as you do at that age, to being a single parent on the single parent pension, living in a rental property with absolutely no idea of what I was doing and how I was going to look after myself and my little girl at the time."
For the first time, Katy was "truly" on her own, with the events of that fateful day sending her on a "completely different path". 
Over 20 years later, the 52-year-old is now a powerful female figure in politics, a mother-of-three and the country's newly appointed Finance Minister. 
As Prime Minister Anthony Albanese prepares to announce his full cabinet today, here's everything we know about Katy Gallagher.
Katy Gallagher's early life. 
Katy grew up in Canberra, after her parents, Charlie and Betsy, met eachother on a ship while immigrating from the UK. 
After settling in Waramanga, the couple had two daughters and adopted two sons, Richard, whose heritage is from PNG, and Matthew, who is of Asian descent.
"It was a really interesting childhood because we dealt with a lot of racism for poor Richard at school," Katy told City News. 
However, it was a "good upbringing… we dealt with things other families wouldn't".
At 18, Katy began working in after-school care. 
"I really liked looking after children with a disability," she told the publication. "I have my mother's soft side. I went to look after the children that perhaps were sometimes harder to find staff to work with them and I genuinely liked working with them."
At university, Katy studied a Bachelor of Arts in politics and sociology before working in the community sector for an advocacy support group. 
Listen to The Quicky, Mamamia's daily news podcast. Post continues below.