On April 15, 2016, the bodies of 49-year-old Elizabeth Edwards and her 13-year-old daughter Katie were found dead in their home in Spalding, UK.
Two 14-year-olds were charged with the killings – a boyfriend and girlfriend – who quickly became the UK's youngest double-murderers and the centre of a case a judge would later deem "without parallel".
Today, eight months after their trials ended and they were subsequently found guilty of the "cold, calculated and callous killings", the identities of the Twilight Killers as they are now known have been released after a judge lifted the order banning their identification.
Kim Edwards and her boyfriend Lucas Markham, both now 15, killed Kim's mother and sister last year while they were sleeping in their family home, The Sun reports.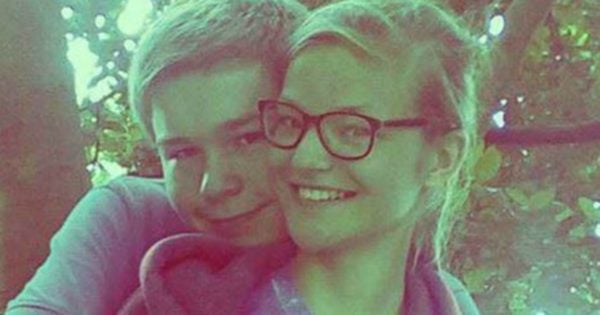 The pair were just 14 when they murdered the victims, before cleaning themselves up, eating tea cakes, ice cream, watching the film Twilight and having sex.
In October last year, the Nottingham Crown Court heard the couple planned the killings with "remarkable premeditation and planning" in a local McDonald's. Markham physically carried out the murders, while Edwards was believed to be the mastermind after growing jealous of her mother and sister's close relationship.
According to the Licolnshire Reporter, prosecuting QC Peter Joyce told the court last October 15-year-old Edwards is as guilty for the brutal murders as her boyfriend.
"The prosecution case is that the girl is as guilty of murder as the boy," he told the court at the time. "She, together with him, planned and carried out the cold, calculated and callous killings. She has shown no hint of remorse."
Expert witness and forensic psychiatrist Dr Philip Joseph said despite Edwards claims during the trial, she was not suffering from a mental disorder and could make feasibly rational decisions at the time of the murders.
"If they had not had this intense, toxic relationship this would never have happened. It is the relationship that is behind the killings," he said.
"When you have two people together like that, the group dynamic can lead on to a course of action that would otherwise never have taken place."
They were each given life sentences and will be detained for at least 20 years.