Motherhood is a dream and pregnancy is bliss.
That statement isn't quite the reality for most mums – in fact – the opposite can be true. But take one scroll of a celebrity mum's Instagram feed and that's the message you'll likely be subtly (or overtly) bombarded with.
Whitney Port is not one of those mums.
The Hills star has been documenting her pregnancy and first few weeks of her one-month-old son Sonny's life via a YouTube series candidly titled: 'I Love My Baby But…'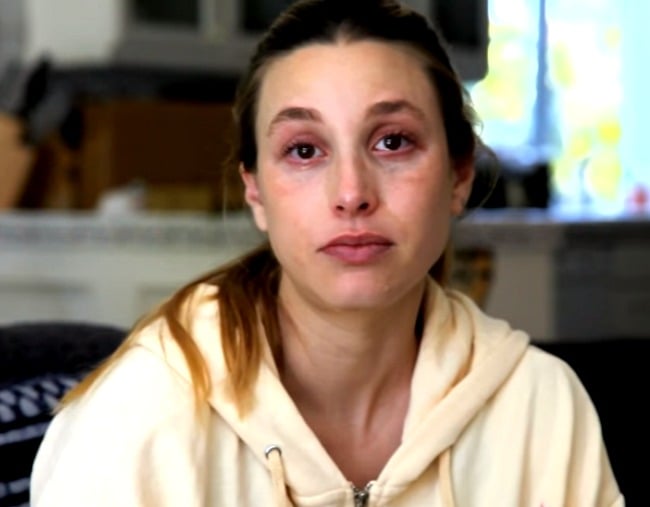 At first, the end to that sentence was "I hate my pregnancy". Port kicked off with a video introducing the series and talking about the symptoms she'd experienced.
"I'm feeling extra sh---y this morning so Timmy decided to set up a camera at the foot of my bed so I could share with you all the terrible things that are going on with me and my pregnancy," she says, laughing.
"How I'm feeling, what I'm doing, eating, just how I'm dealing with the whole process. I thought that it might be fun to share it with you guys."
Since then she's taken a know-holds-barred look at her pregnancy, sharing with viewers her thoughts and feelings, as well as parent dilemmas such as whether to reveal the bub's gender and what to pack in a hospital bag.