Whitney Houston was lucky. Uncannily talented and lucky. When she was in her teens, she was lucky enough to meet the person who would become the great love of her life. Someone who knew her before she became wildly famous. Someone who knew her on the kind of deep level that can keep you anchored during a tsunami of life-changing, head-spinning success. Someone who would stand fiercely and protectively by her side for two decades. That person's name was Robyn Crawford and Whitney Houston's relationship with her was the defining romantic one of her life.
Or it should have been.
In actual fact, the most successful popstar of the 80s (and arguably of all time) was forced to keep her relationship with her girlfriend hidden from the music industry, her family and her fans. Ultimately, the pressure became too great. The rumours too loud. Whitney married self-described 'bad-boy' Bobby Brown who was notorious for his partying and dramatically accelerated her decline into addiction, effectively sealing her fate.
Despite her romantic relationship with Robyn continuing for many years after her marriage and Robyn being a constant presence in her personal and professional life as her creative director and closest 'friend', the clashes between Bobby and Robyn ultimately became too great and Robyn left.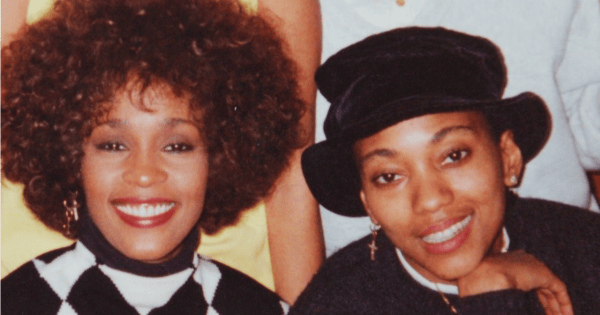 According to everyone close enough to know, Whitney never recovered.
This tragic love story of two women who could never be publicly together is beautifully, powerfully told in the Netflix documentary Whitney Houston: Can I Just Be Me. And watching it and thinking about it in 2017 is an oddly perplexing experience, particularly if you're under 35.