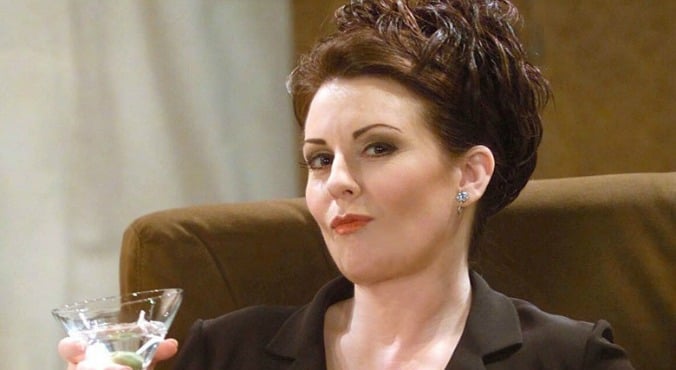 Image: Will and Grace
It's a sad and itchy day for those who, like myself, are rather fond of a glass (or two) of white.
I know when I drink too much white wine it can irritates other people… but until this week I had no idea it could irritate my scalp, too.
RELATED: "I haven't washed my hair with shampoo in 6 years."
In a recent Allure magazine article, Anabel Kingsley, a training trichologist (fancy word for scalp specialist) from the Philip Kingsley Institute, revealed a depressing link between your favourite vino and dandruff.
"Drinking white wine triggers the overgrowth of yeast in people who are prone to dandruff. It can also exacerbate too-fast skin-cell turnover, which can cause dandruff," Kingsley told the magazine. Yikes.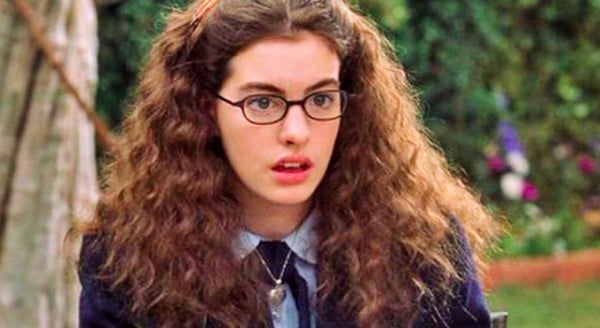 I'm currently struggling with two things: one, the overwhelming temptation to furiously scratch at my head, and two, the feeling I've been betrayed by a long-term friend.
A 2013 article on the Philip Kingsley website adds that alcohol's dehydrating effect on the scalp can exacerbate the likelihood of dandruff  — and that white wine and champange in particular can irritate flakey or itchy scalps. Oh, man. This just keeps getting worse.
RELATED: Kaley Cuoco's hair is pinker than ever – and now she's got eyebrows to match.
However, considering another expert interviewed by Allure — Francesca Fusco, a dermatologist and scalp expert — is unfamiliar with the concept, it would be premature to announce Doomsday just yet.
Whilst Fusco has said she can understand the theory behind it, it isn't a link she's heard of before. (Post continues after gallery.)
The Glow's Anti-Dandruff Picks