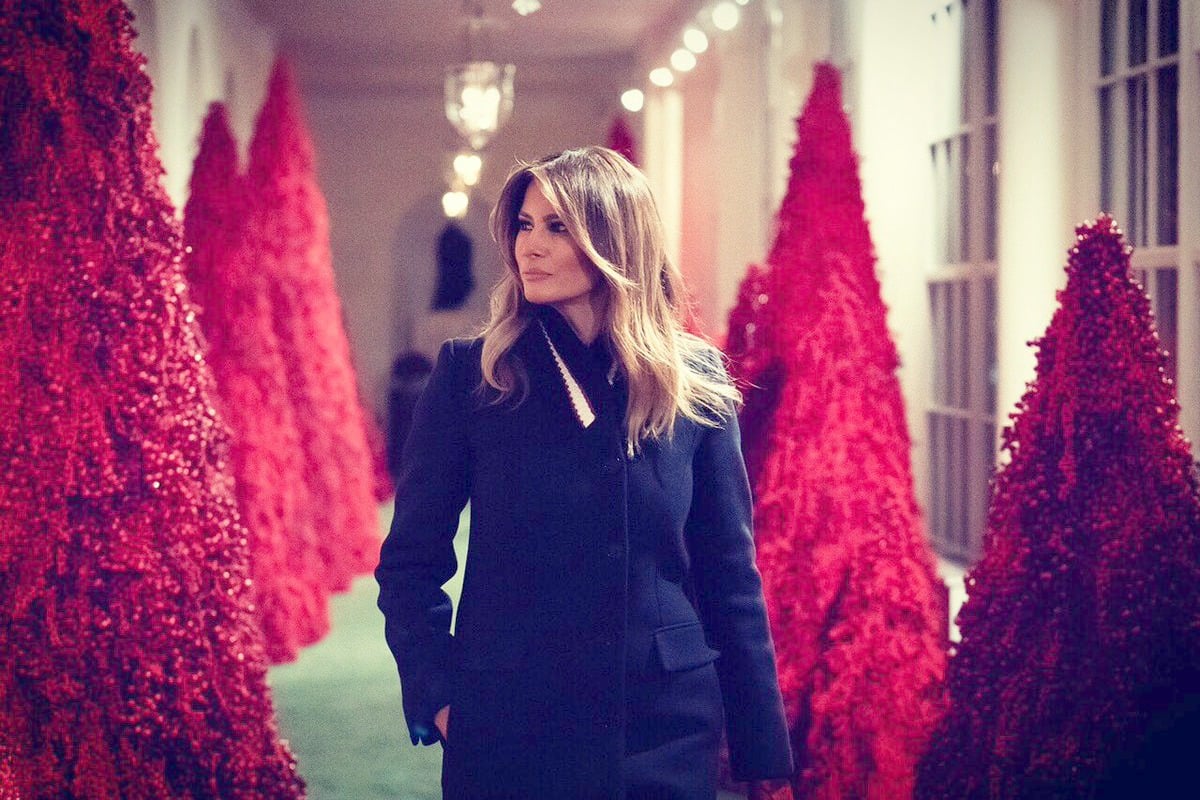 Melania Trump has unveiled this year's White House Christmas decorations and naturally, the internet has noticed something… odd.
The First Lady has reportedly been working on this year's decorations since August, but it only took Twitter a couple of hours to point out the likeness of her red tress to handmaids from The Handmaids Tale.
This year's theme is "American Treasures" (which was not a reference to Elisabeth Moss, apparently).
"This is a joyous time of year when we decorate the White House for the Christmas season. Our theme honours the heart and spirit of the American people," FLOTUS said in a statement.
"Thank you to the many volunteers and staff who worked hard to decorate the halls of the People's House in Christmas cheer. On behalf of my family, we wish everyone a very Merry Christmas and a Happy New Year."
The People's House @WhiteHouse is ready to celebrate Christmas and the holiday season! pic.twitter.com/oejKW3mC15

— Melania Trump (@FLOTUS) November 26, 2018
This year's display features 14,000 red ornaments in the White House's Grand Foyer and Cross Hall and 40 crimson trees in the East Colonnade.
The @WhiteHouse is sparkling for the Christmas season! pic.twitter.com/ncNhlkZAWl

— Melania Trump (@FLOTUS) November 26, 2018