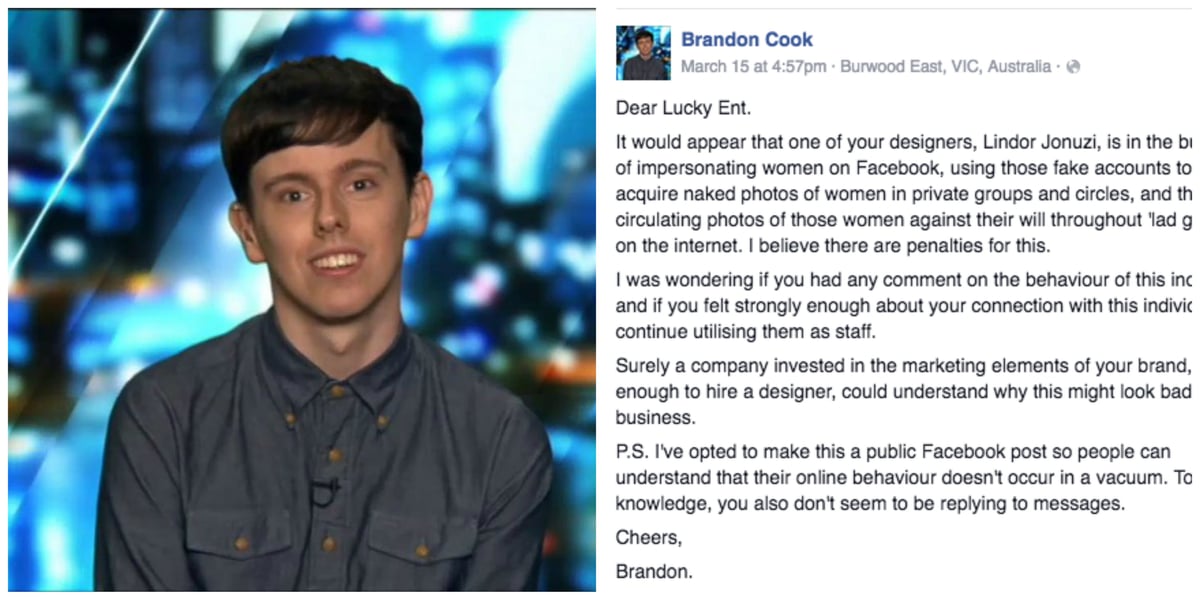 For the past week, I've been in touch with more strangers than I can count.
I've received both positive praise and numerous insults. I've been called hero, beautiful, fuckwit, poofter and queer. I've even copped death threats. I've had my name plastered on multiple media outlets, and had my face on nationally broadcast television for all to see.
And I haven't even had to leave my house.
Around a week ago, I made a public post on Facebook, ousting a total stranger for despicable behaviour.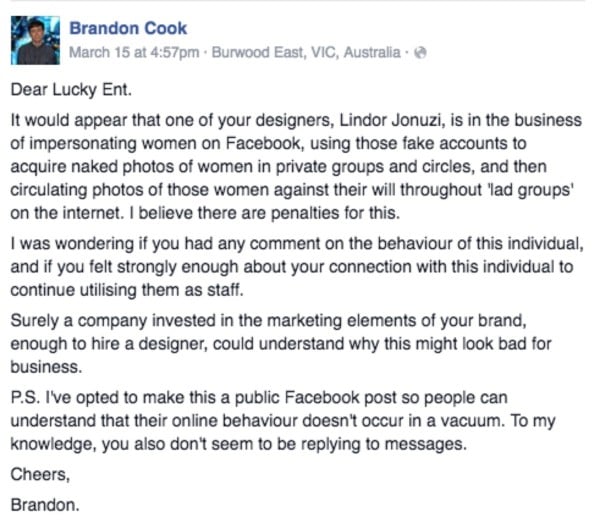 A nineteen-year-old boy snuck into a woman-only Facebook group using a fake account. He stole what he saw as scandalous photos – snaps shared by a woman for body-positive affirmation – and reposted them to a less-than-friendly 'lad banter' group. These images were captioned in the explicit interest of "roasting sluts" – and not in a Comedy Central kind of way, where people submit themselves willingly for laughs. These were intended for vicious ridicule.