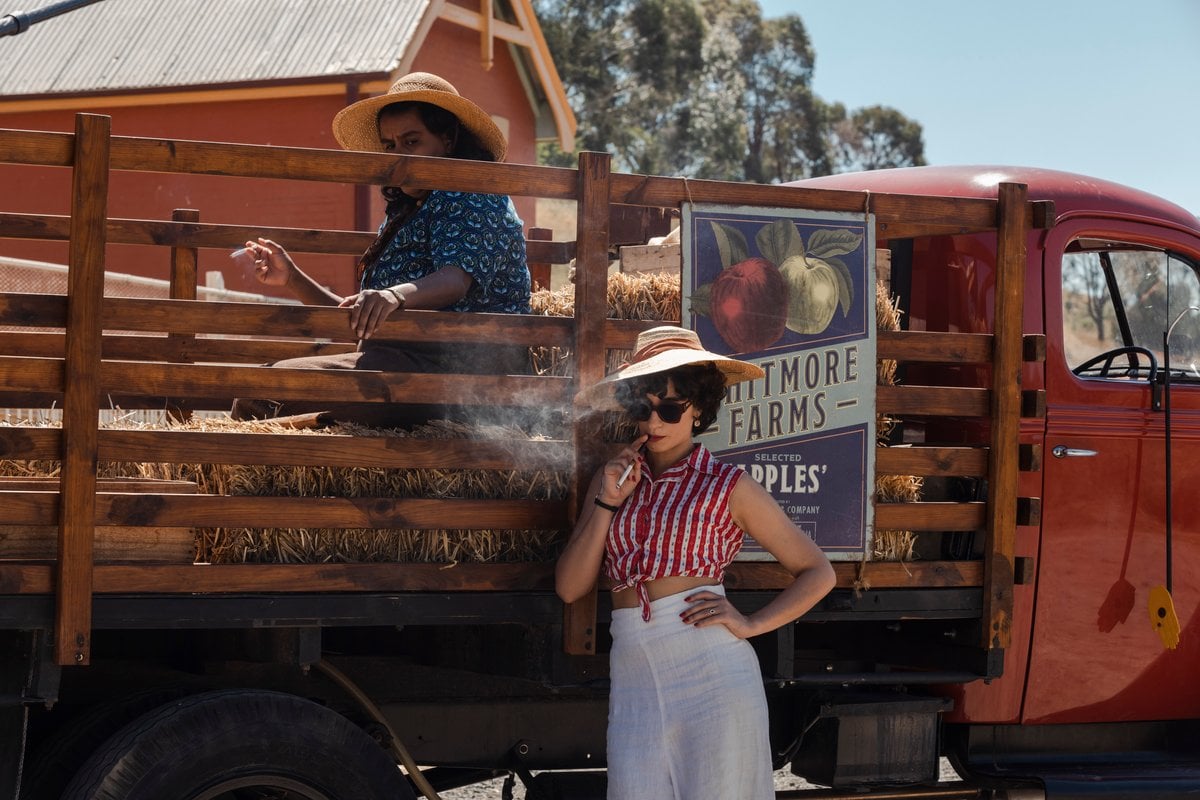 While The Men Are Away delves into a unique chapter of Australia's history and promptly turns it on its head. It's resulted in a sexy new dramedy that's only sometimes historically accurate, but always entertaining.
Set in 1940s Australia in the midst of the Second World War, While The Men Are Away portrays a real moment in time when thousands of Australian men were sent overseas to fight in the war, resulting in the women who had been left behind stepping (sometimes willingly, sometimes not) into jobs historically seen as 'men's work'.
When it comes to what the women got up to while the men were at war, the writers of this tantalizing new series have allowed their imaginations to run wild. It's crafted characters and stories that range from fish-out-of-water narratives, women who give up city life to work on a farm, sexy and secretive relationships, plus all the hijinks that comes with keeping a business going. And all with a few untrustworthy men still lurking about.
So, here's everything you need to know about the new SBS Original series you'll want to devour all in one sitting.
Watch: Take a look at the trailer for While the Men Are Away, available to stream free now on SBS On Demand.