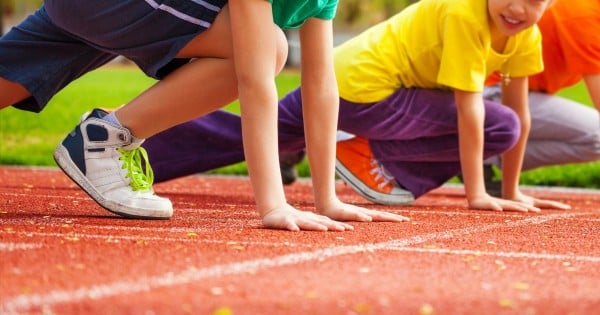 Since popping out two boisterous boys, I've learned the importance of involving kids in sport from an early age. It keeps them off the couch, teaches them about teamwork and gives them the freedom to explore, play and make new friends. Sure, sometimes all that sharing of batons and balls means they score more than a goal at soccer (hello scraped knee, snotty nose and worms) but the benefits of sharing through sport far outweigh the cons. As long as you keep your handbag full of band-aids, tissues and those deworming chocolate squares, you can stay on top of keeping your family healthy and active. The real challenge is choosing the right sport for your child. I tried asking my three-year-old what his favourite sport was but his answer changed every hour, so I reckon your best bet is to base your decision on your child's personality and behaviour.
The roadrunner = athletics.
If you get your daily dose of cardio by chasing your child through shopping centres, parks and supermarket aisles while hysterically screaming "STOP!" then you might want to get them involved in track and field.  They will able to indulge their passion for running in a more suitable environment while having fun with other equally energetic kids through relays, sprints, hurdles and high jump.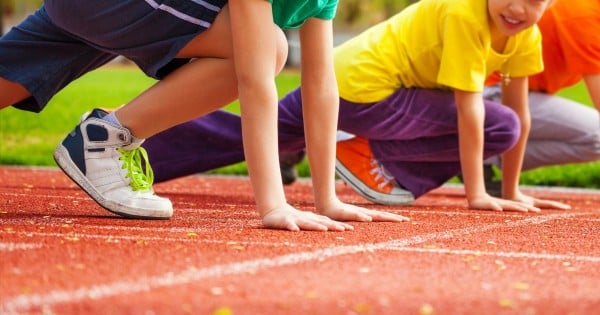 "They will able to indulge their passion for running in a more suitable environment." Image: iStock.
The pretzel = gymnastics.
If your child is focused and determined, loves to use the back of the couch as a balance beam and makes a beeline for the monkey bars at the park, then a gymnastics class is a great opportunity for them to develop confident body movement and build their strength, flexibility and self-esteem. Kids can start at any age, even as babies, and they'll have the opportunity to tumble and cartwheel with a group of new friends and perform alongside them at festivals and events.